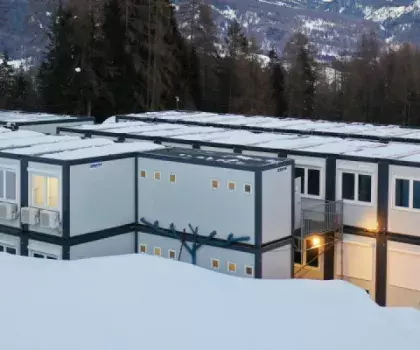 What We Do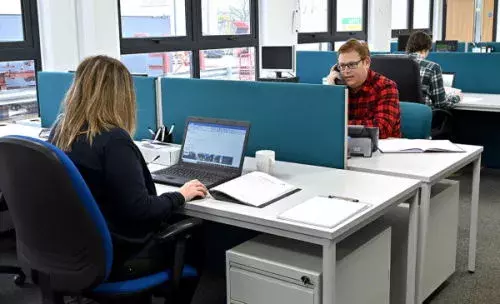 Temporary building solutions from Algeco
What we do
Whatever type of temporary building you need, up to virtually any size, we've got the complete solution, including fully kitted out interiors so that your buildings are ready to use in no time.
Complete turn-key solutions
When you need additional space, you'll often need all the fixtures and fittings to go into that space too. That's why we offer complete turn-key hire solutions for every building, from storage containers with racking, security lighting, spill trays and fire alarms to multi-storey office complexes that include climate control systems, furniture hire, access ramps, white goods, generator hire and more. Whatever you need, Algeco is here to help.
Solutions tailored to you
We start by talking to you about what you want to achieve. Then we work through your project step by step to build up the solution that best suits what you need. By sourcing everything from a single supplier, you avoid all the hassle of juggling multiple relationships, purchase orders and invoices, as well as multiple vehicle movements on-site. We take care of everything.
360° services to meet all needs
Whatever you need, Algeco can do it. Our 360° approach to services gives you easy access to more than 20 additional products and services for interior and exterior functionality. So, let us know if our 360° packages are something you might need to complement your project.
Contact us today to discuss your modular building solution.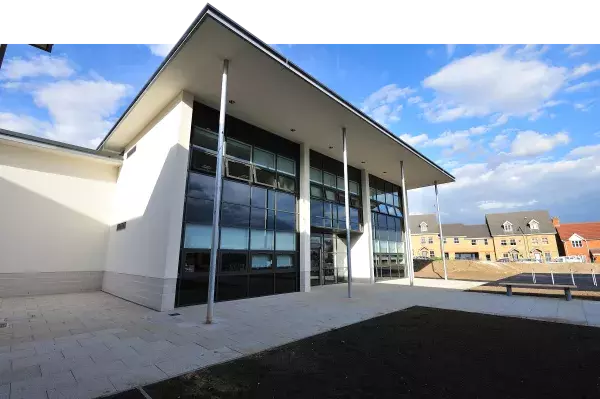 Temporary Modular Buildings
Temporary modular building is sometimes used as a blanket term for different types of non-traditional construction. However, 'temporary modular buildings' are a type of building in their own right and are a quick, scalable and efficient option for most building projects and sites. For example, temporary modular buildings can be used as offices, classrooms and nurseries, and even clinics and hospitals, to name a few.
To learn more about temporary modular buildings, including what modular buildings are and modular building benefits, have a read of our resources. We even have tips on managing modular building projects if you're unsure where to start. Alternatively, please get in touch if you'd like to discuss how we can make our temporary modular building and modular building hire services work for you.
Temporary Modular Buildings
Browse our resources
From case studies and frequently asked questions to downloadable information and brochures, we're to help you to give any information you need about our products and services. If you can't find the answer here, get in touch.