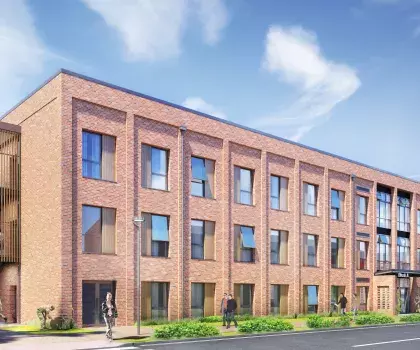 Permanent Modular Buildings for Defence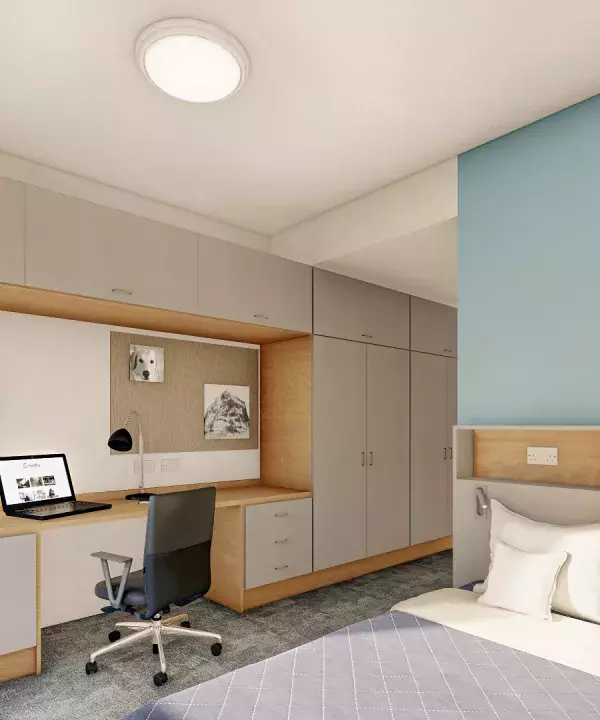 Single living accommodation fit for the best
Raising the bar on standards for the armed forces
We live in uncertain times, where war is once again an unwelcome feature of life in parts of the world. In the UK, like every other country, we rely on the bravery of our armed forces personnel to protect us. Many in these ranks are younger, single people who live in single living accommodation in barracks when serving. They maybe more junior in rank, but they deserve and have a right to expect quality accommodation, in recognition of the work they do.    
Algeco single living accommodation
At Algeco we do recognise this, and are passionate about delivering quality single living accommodation for our soldiers, sailors and personnel. We're collaborating with the Defence Infrastructure Organisation (DIO) to raise the standard of single living accommodation across the defence estate.
Algeco offsite construction offers a rapid build process, so old, tired barracks can be replaced quicker. Manufacturing offsite means there is less disruption on-site and to daily military operations. There is far less risk of security being compromised during construction as less labour and fewer trades are needed at the defence location. As well as providing high-quality accommodation – complete with en-suite bedrooms and even furniture if needed – we can also provide ancillary facilities, such as catering kitchens, washing and laundry facilities and more.
Quality means buildings designed to the latest fire regulations and energy efficiency standards. The air tightness performance of our single living accommodation is almost equivalent to passivhaus standards – the highest residential specification. Plus, our buildings have been blast-tested and meet relevant parts of the counter terrorism measures.
Quality approved  

          
Algeco is currently delivering new single living accommodation for the DIO in Stafford and Kinloss. The projects were won in a competitive tender process, thanks to the quality, experience, capacity, collaboration and turnkey solutions Algeco demonstrated.
As an approved supplier to the Crown Commercial Service (CCS) RM6014 modular building solutions framework, Algeco is looking forward to working with the DIO on more future single living accommodation projects – and delivering buildings fit for the best armed forces personnel.        
Discover more about our single living accommodation. Get in touch.
Browse our resources
From case studies and frequently asked questions to downloadable information and brochures, we're to help you to give any information you need about our products and services. If you can't find the answer here, get in touch.