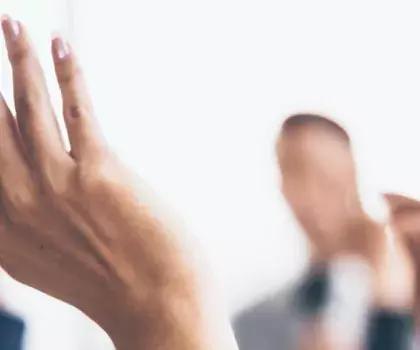 FAQ
How many people can your portable buildings accommodate?
What is the typical lead time for delivery?
For our Anti-Vandal storage containers and portable offices, our typical lead time is one week. For our Moduflex & Containex accommodation, the lead time is typically be 4-8 weeks, although may be longer depending on the size and scale of the project, and availability of 360° products. Our modular buildings may have longer lead time, again depending on the size of the project.
Are service connections required for my accommodation?
If you want easy on-site access to water for toilet and washing facilities, and will require a large power supply, the most convenient option is to use a service connection to mains electricity and water. We can work with you to provide your site with these service connections with little administrative cost to you.
Can I hire portable toilets from you?
What is the minimum hire period for your products?
Our minimum hire period varies from product to product. Our anti-vandal storage containers have a minimum hire period of 4 weeks. However, our Moduflex & Containex range has a minimum hire period of 26 weeks, although in extraordinary circumstances this may be flexible. Our modular buildings, meanwhile, have a minimum hire period of 12 months.
Where can I send enquiries if I have an attachment to include?
If you have a site blueprint or other document that you wish to send as an attachment with your enquiry, in the first instance please call our team or send an enquiry without the attachment. We will get in touch with you and let you know who to email the attachment to as we discuss your project.
Will I need to provide foundations for my Algeco building?
One of our 360° products is Jackpad, a temporary foundation product. When you contact our team, we'll work with you to discuss if Jackpad is the correct foundation solution for you, and work with you to include it in the product delivery.
Do I need planning permission for my hired building?
As a general rule, you will need planning permission if you'll be keeping a building on-site for longer than 28 days.
Do you just hire products, or can I buy them from you?
We have a range of products for sale as well as a range of brand new units, as well as a selection of our 360° products. Please contact us if you wish to discuss this option, or wish to learn more about our options for sale.
Do your buildings include insurance?
We offer a damage waiver scheme that allows you to ensure that you are protected financially in the case of vandalism or accidental damage to your hired unit or accessories. Please call us or send an enquiry regarding your project and we will discuss this option once we have determined your needs. If you decline the damage waiver, we will require a valid Hired In Plant Insurance document as well as an intended duration of hire.
However, please note that the damage waiver scheme is not insurance, and we cannot provide insurance for your hired products.
Who do I contact if I have a support request concerning my product?
If you have support request, please contact your Algeco sales representative. If you do not have a contact within Algeco, please contact the branch you hired your product from – you can find our list of branches here. If you do not know the correct branch, please call our team and we'll work with you to solve any issues you may have with your product.
Do you offer hire buildings for more than 2 years?
How do I apply for a job with Algeco?
We'd love to have you join our team! To browse our vacancies and see if we have a position that's right for you, visit our search and apply page to see the list. Even if you can't see a job that suits you, send us a general application and we'll contact you if we think you're a good fit!
What are the advantages of modular/offsite construction compared with traditional construction methods?
What building design input and resources does Algeco Offsite Solutions have available?
We have a full technical team, including CAD design technicians, ready to produce building design proposals. We also have a network of supplementary external consultants and design teams to call on when required.
Can you provide a full turn-key service?
Yes. We can deal with all aspects of the project including local council statutory permissions, all preparatory groundworks as well as the design, manufacture and delivery of the building. We can also act as a main contractor, taking on overall responsibility for a whole project, managed to HSE CDM Regulations, including all health & safety on site.
What are your maximum internal spans without columns?
Our standard products are designed to achieve clear span of up between 8 and 12m, depending on the product used. However, we can offer bespoke solutions to meet specific project requirements.
How many storeys high can your buildings go up to?
Our standard products are designed to provide accommodation up to 4 storeys high. However, we can also offer custom products to achieve taller structures to suit specific project requirements
Can you match buildings to existing external elevations?
Yes, our building systems can be designed to accommodate a full pallet of architectural finishes using a range of external materials.  Some external treatments are more suited to offsite construction than others, by allowing installation of cladding in our factory rather than on-site.  Our experienced engineering teams can provide advice and guidance on suitable cladding systems.
How easily can your buildings be reconfigured internally or extended?
Alterations to the internal layout of your building can be easily accommodated at a later date.  At handover we will provide a comprehensive 'as-built' manual, containing all relevant building structure information and health and safety details necessary for managing future alterations.
What is a typical wall construction made of?
We offer a range of products which have different wall constructions to suit specific project requirements in terms of fire, thermal and acoustic performance. Our systems have been independently tested and can achieve fire resistance in excess of 60 minutes.
What is the clear floor to ceiling height of modules?
Subject to product type and specific requirements of the project, we can provide buildings with a structural, clear opening of up to 3.3m high, allowing for a 2.7m suspended ceiling height whilst still maintaining a 0.6m service zone.
What are the ceiling and service void depths?
Voids range between 200-600mm deep, depending on the building design and products used.
How are power, drainage, water, data and IT services managed?
All mechanical, electrical, plumbing and ICT installations can be included in your building specification.  Alternatively, Algeco Offsite Solutions can make provision for cableways to allow your own sub-contractors to install systems as required.
What is the life-expectancy of a building?
Our temporary buildings have been independently assessed and given a life expectancy of up to 25 years. Permanent structures comparable to traditional construction have a design life of 50 or 60 years.
How do you determine access arrangements?
A full site survey is undertaken on every project to determine access and the maximum module sizes that can be used. We use pad foundations as standard, with specifications dependent on the specific site ground conditions.
Is any preparation or other work required by others?
Algeco Offsite Solutions is able to offer a building above ground on foundations prepared by others, or a full turn-key package with Algeco Offsite Solutions acting as main contractor. The choice is yours.
What funding options are available?
Algeco Offsite Solutions finance packages are available for permanent structures, including sale and long-term lease packages. We also offer hire options for temporary buildings, which are different products and specifications to our permanent structures.