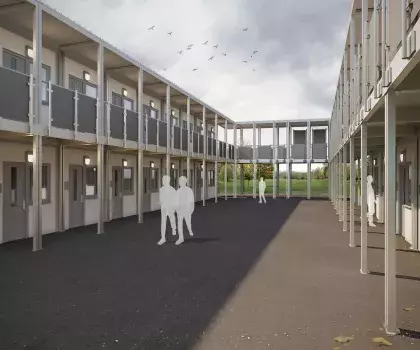 Permanent Modular Buildings for Justice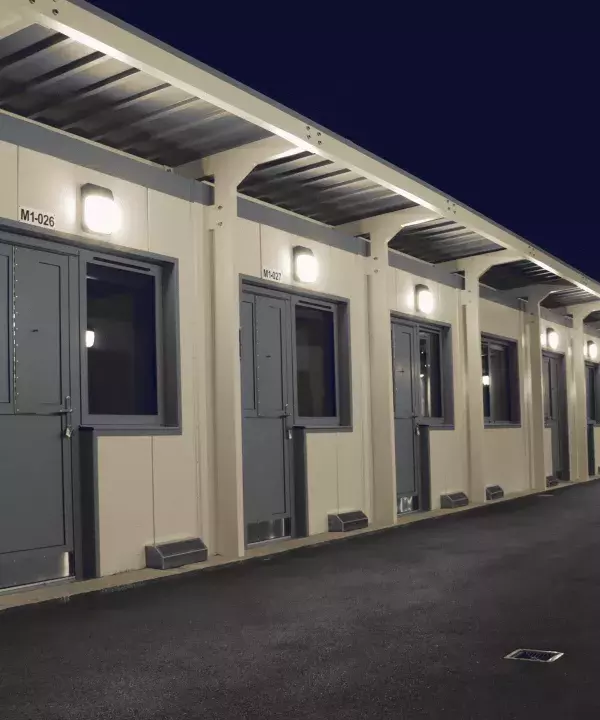 Pioneering Rapid Deployment Cells  
Delivering extra capacity across the prison estate - fast
The UK is currently undergoing the largest expansion of the prison system in over a century – a £4billion programme to deliver 20,000 extra places. But whilst new permanent jails are being planned and built, there is an urgent need for extra capacity now. That's where Rapid Deployment Cells (RDCs) come in.       
Algeco Rapid Deployment Cells
Algeco has collaborated with the Ministry of Justice to pioneer the introduction of Rapid Deployment Cells, with the first project manufactured and installed at HMP Norwich just seven months after the signing of contracts.
By creating extra space, Rapid Deployment Cells aid the smooth running of prisons by giving governors more choice in how they manage prisoners day to day. RDCs can accommodate the lowest security category D prisoners, freeing up space in traditional jails for more dangerous inmates.  
An RDC includes a bedroom area with desk and ensuite bathroom with shower. The accommodation block includes a multifunctional room communal space, servery and laundry room, where prisoners can do their washing and ironing.   
Algeco offsite construction enables a rapid build process, so additional cell blocks can be sited on existing premises. Manufacturing offsite means there is less disruption on-site. There is far less risk of security being compromised during construction as less labour and fewer trades are needed at each prison location.
Quality approved            
As an approved supplier to the Crown Commercial Service (CCS) RM6014 modular building solutions framework, Algeco is looking forward to working with the Ministry of Justice on more future Rapid Deployment Cell projects – and supporting the prison system in its expansion.
Discover more about our Rapid Deployment Cells Get in touch.       
Browse our resources
From case studies and frequently asked questions to downloadable information and brochures, we're to help you to give any information you need about our products and services. If you can't find the answer here, get in touch.