Modular Building Hire for Energy Industry

A rapidly changing market
The energy sector is undergoing rapid transformation as we move towards more renewable sources of power. As we build everything from more wind, solar and hydropower to nuclear power stations and battery gigafactories, each construction site needs different types of accommodation. We provide everything from offices and canteens to toilets, showers, changing rooms and storage. 
Meeting diverse needs
The energy sector has diverse needs, ranging from the very specific safety regulations associated with the nuclear industry to the need to meet high sustainability standards on renewable energy construction projects. We also provide decant modular building solutions for your clients, where staff housed in a building undergoing refurbishment are moved into our temporary accommodation for as long as they need while works are completed. Our full turn-key service means everything can be included for you or your clients to move straight in after installation.
Single source of compliant services
We provide a one-stop shop for everything from our modular buildings to additional equipment and services, as well as being fully compliant with the requirements of regulatory and ethical standards within the energy sector.
Want to learn more about our modular building services for the energy sector? Get in touch.
Our Site Accommodation Solutions
Algeco is the market leader in site accommodation hire, so we understand the needs and challenges of life on site and have a wide range of solutions to match.
Site Accommodation
Here are just a few ideas of layouts for different types of portable solutions.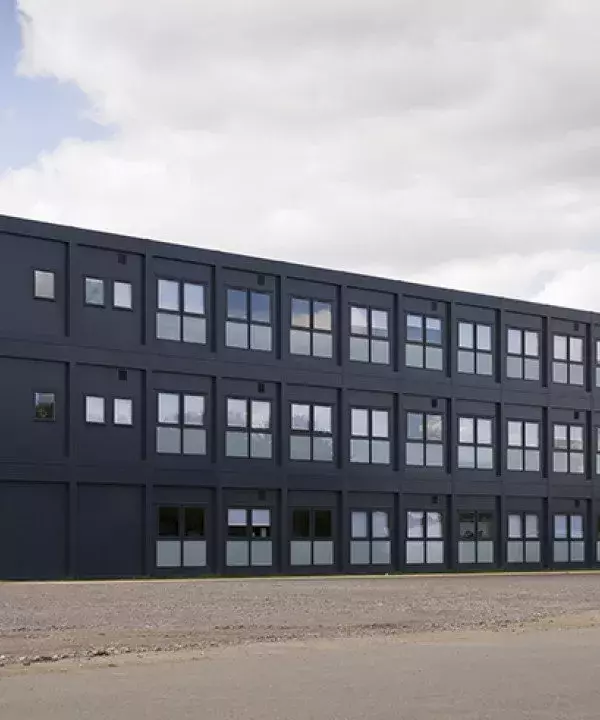 Decant Accommodation
Minimising disruption to client operations Algeco decant buildings enable staff housed in buildings affected by infrastructure, energy, or other construction projects to be moved into our temporary accommodation while works are completed. One of the major benefits of opting for decant buildings on-site includes minimal day-to-day workflow disruption and a cost-effective solution that reduces downtime and time spent on admin. Our full turn-key service means everything is included for work to begin immediately on installation. This includes WiFi, heating and air-conditioning, toilets, washing and catering facilities, each supported by generators and independent water supplies and effluent removal if needed.
If decant accommodation is required to support your site, please get in touch to discuss how our buildings and additional features can work for you. Alternatively, feel free to browse our range of temporary accommodation for the construction, infrastructure and energy sectors.
Browse our resources
From case studies and frequently asked questions to downloadable information and brochures, we're to help you to give any information you need about our products and services. If you can't find the answer here, get in touch.