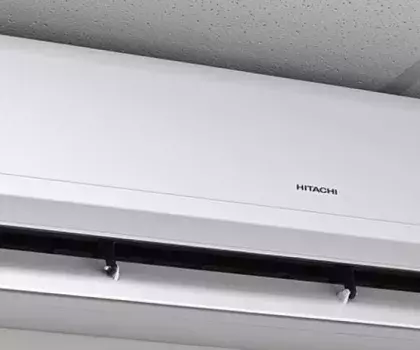 Climate Control Products Hire
Consistent all-year-round temperatures with our climate control hire
Climate control systems are the contemporary go-to standard for providing sustainable, energy-efficient, comfortable temperatures compared to convection heaters fitted with timers and thermostats. As well as providing a more consistent internal environment and year-round comfort, climate control for modular buildings is very cost-effective, too.
More productive workspaces
It's estimated that around £13 billion a year is lost in workplace productivity in the UK because of a lack of consistent temperature controls. Around 22% of workers are less productive when the workspace is too hot and 11% when it's too cold. This works out at about £850 per worker, per year, of lost productivity. So, hiring efficient climate control equipment could actually pay for itself.*
Option 1: Low-Level Climate Control
Our low-level climate control system offers A-rated energy-efficient heating and cooling for modular buildings, that's more than twice as efficient as standard convection heating. It includes a remote control for convenient speed and temperature adjustment. With a low noise rating of 36-47 dB(A), quiet operation ensures that productivity isn't disrupted.
Option 2: High-Level Climate Control
Our high-level climate control is A+++ rated, offering even greater efficiency than the low-level system and almost three times more efficient than standard convection heating. In addition, at just 20dB(A), the super-quiet operation creates serene, comfortable working environments. There's also an option to install a WiFi adapter so that you can control units via your mobile app.
In larger sites we serve, some of our customers achieve savings of hundreds of pounds a week over convection heating when using high-level split systems. 
If you're after heating and ventilation for modular buildings or have any questions about our climate control hire, please get in touch with a team member so we can better understand how our products can work for you.