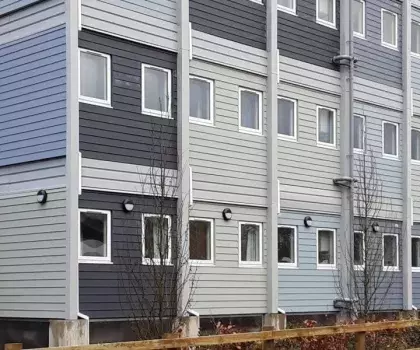 Modular Building Hire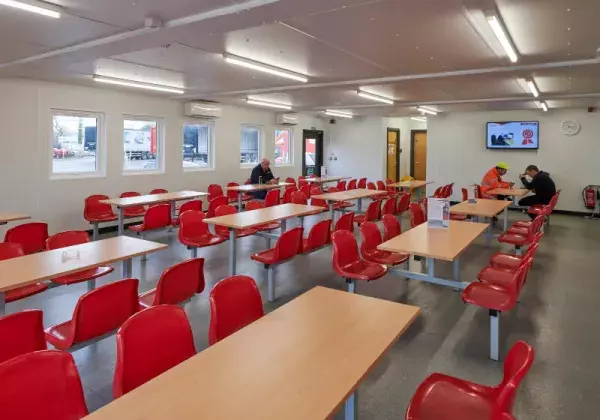 Hire modular buildings today
Go small. Go big. Go high – up to four storeys – or go low. The choice of modular building configurations is unlimited. Simply get in touch to tell us what you need and we'll recommend a solution that's tailored precisely to you.
A better way of building
Our modular building hire service provides a fast, flexible and efficient accommodation solution and each structure can be created to virtually any size up to four storeys tall, and fit any number of people. The modular structures can be connected side to side, end to end and stacked to offer adaptable spaces tailored to your needs.
Algeco modular buildings for hire offer working environments comparable to permanent buildings, so you don't have to sacrifice quality for speed and convenience. You'll benefit from total flexibility when you hire modular buildings too, as you can take a building for as long as you need it and spread the cost in monthly payments. You'll then simply return it when you no longer need it. 
Our temporary modular building systems are designed to permanent standards and are compliant with building regulations for added peace of mind. What's more, they also meet specialist sector specification standards for education and healthcare use as well. 
Faster, non-traditional construction
Modular building is sometimes used as a blanket term for a range of different types of rapidly built, sustainable, non-traditional construction that offers superb value for money.
Check out the What is a modular building page for more information on the different types of options we have available to hire or buy. If you want any extra help, then we're always on hand to make your project easier by getting you the best accommodation solution for your needs. Please get in touch now if you're ready to discuss your modular construction solution.
What are the different modular buildings available?
Portable buildings or cabins
Smaller and more basic than modular buildings, single-piece cabins are widely used for temporary space needs – particularly as site accommodation for UK construction companies. Portable cabins can be stacked and linked to form larger complexes, which is useful where space is tight.
Volumetric modular buildings
These are buildings made from whole 'modules' and are manufactured in factory controlled conditions before being transported to the site individually. They're then craned into position and put together to form complete buildings.
These modular buildings tend to be low-rise and made from steel. The level of module internal finish varies according to what you need and whether you're buying or hiring. You can choose from basic shells to fully fitted-out offices, nurseries, restaurants and living accommodations.
Volumetric modular buildings are often low-rise - up to four storeys high, with virtually unlimited floor areas possible.
Buildings available to hire and buy
Hire buildings are simpler, with less customisation available because of their temporary role and the need to be reused by other people. A vast range of external customisation options are normally available when buying volumetric modular buildings. Cladding, render and brick wall treatments, window and glazed 'curtain walling' fenestration options, plus 'traditional' gable, mono and mansard pitched roofs over and above the default flat roofs standard on volumetric modular buildings.  
Offsite Construction
This is the completion of building components at a different location to where they are permanently sited. 'Post and panel' and 'timber frame' systems are examples of offsite construction, which can also include volumetric modular building.
Offsite construction is usually used for permanent buildings as these buildings can't easily be moved or expanded, unlike volumetric modular buildings. Algeco is a leading offsite construction manufacturing company and our modular buildings are suitable for a range of purposes.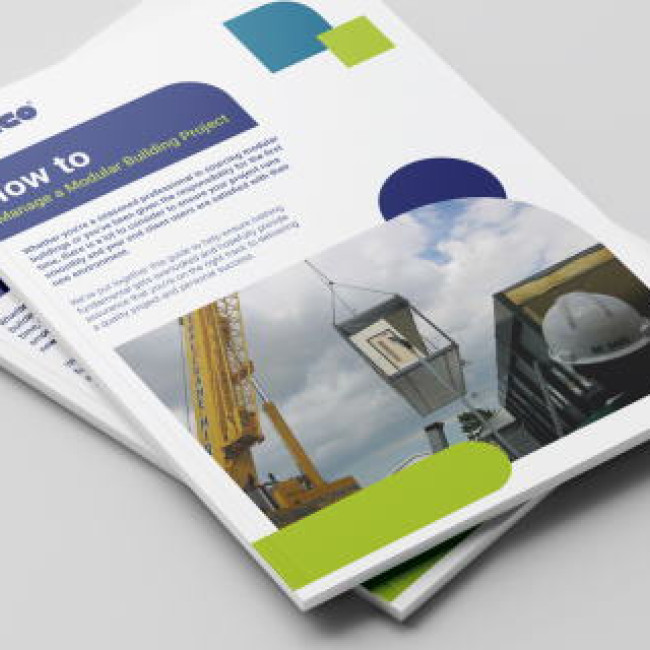 How to manage a Modular Building Project
Follow our guide designed to help project managers deliver modular buildings successfully
Whether you're a seasoned professional in sourcing modular buildings or you've been given the responsibility for the first time, there is a lot to consider to make sure your project runs smoothly. Our guide is based on years of experience across thousands of projects. If anything's unclear or you need more detailed advice, please get in touch, and we'd be happy to answer any questions.
Learn more
Modular Building Uses
Modular building hire is easy with Algeco. Whatever the purpose, we have the experience and the range to help whenever and wherever you need it.
Modular Buildings for Hire
Go small. Go big. Go high – up to four storeys – or go low. The choice of configurations is unlimited. Simply tell us what you need and we'll recommend a solution that's tailored precisely to you.
Why should I hire modular buildings from Algeco?
If you want to buy or hire modular buildings from a professional company right here in the UK, then here's why you should choose Algeco:
Sustainability - we put this at the heart of everything we do and ensure all materials are sourced sustainably. Our manufacturing process keeps environmental impacts to a minimum.
Teamwork - we never see ourselves as just a supplier; we're also a partner and want to understand your business and its challenges to ensure we can support your needs and find solutions that work for you.
Experience - for more than 50 years, we've been providing

modular buildings

to customers, so we know what you need from us to ensure success. Plus, we're constantly developing our products to make sure we offer the most flexible and adaptable solution to your accommodation needs.
Get in touch to get a quote today
If you want to work together, then we'd like to provide you with either permanent or temporary modular building systems. Just get in touch with us and one of our experts will help you find a solution.
Don't forget to check out our case studies, frequently asked questions and downloadable brochures below to find out more about our modular construction products and services.
Browse our resources
From case studies and frequently asked questions to downloadable information and brochures, we're to help you to give any information you need about our products and services. If you can't find the answer here, get in touch.