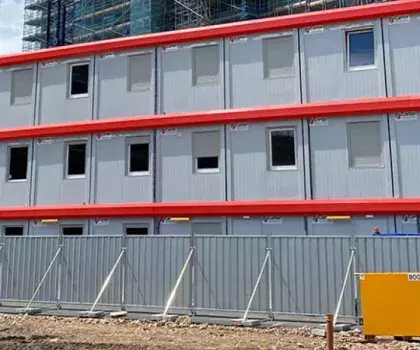 Modular Site Accommodation Hire for Construction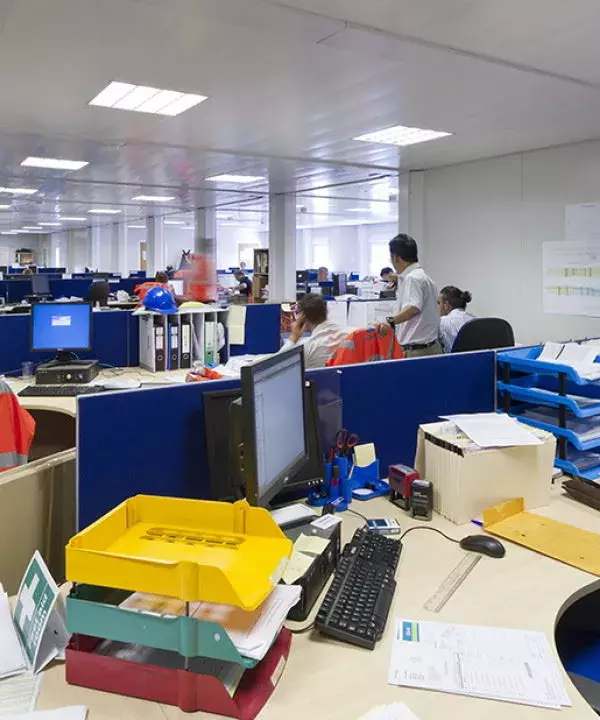 Solutions for Construction
The market leader in onsite buildings with the UK's largest workspace fleet
With more than 40,000 workspace units, no one comes close to matching Algeco for the scale of our hire fleet for site accommodation needs and the expert support services that back it up. We already work with a majority of the UK's top contractors, providing everything from offices and canteens to toilets, showers, changing rooms and storage. We also provide decant modular building solutions for your clients, where staff housed in a building undergoing refurbishment are moved into our temporary accommodation for as long as they need while works are completed. Our full turn-key service means everything can be included for you or your clients to move straight in after installation.
Fast, flexible and forward-looking 
We help to provide solutions for every part of the £400 billion UK construction industry, including the booming energy and infrastructure sectors, and housebuilders working to deliver the Future Homes Standard. As well as offering rapid delivery – with our decant modular buildings completed four or five times faster than conventional methods – we're working to achieve lower in-use costs and reduce building emissions, in line with Construction 2025 goals.
Leaders in our field
We're already leaders in our field and we intend to remain so through investment in our people, smart technology and sustainability.  All backed by the deep resources of the Modulaire Group and our owners, Brookfield.
So, whether you're a new or existing customer with a hire building service request, please get in touch with our team of experts to see how we can bring your project to life.
Our Site Accommodation Solutions
Algeco is the market leader in site accommodation hire, so we understand the needs and challenges of life on site and have a wide range of solutions to match.
Site Accommodation
Here are just a few ideas of layouts for different types of portable solutions.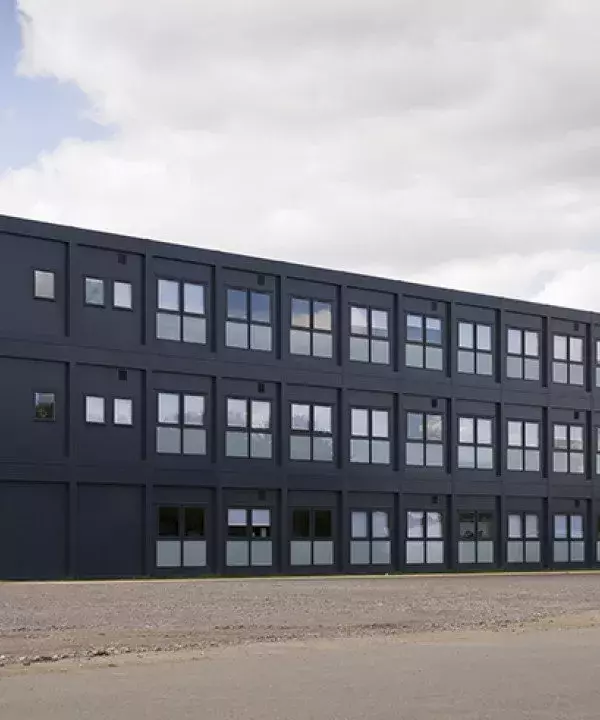 Decant Accommodation
Minimising disruption to client operations Algeco decant buildings enable staff housed in buildings affected by infrastructure, energy, or other construction projects to be moved into our temporary accommodation while works are completed. One of the major benefits of opting for decant buildings on-site includes minimal day-to-day workflow disruption and a cost-effective solution that reduces downtime and time spent on admin. Our full turn-key service means everything is included for work to begin immediately on installation. This includes WiFi, heating and air-conditioning, toilets, washing and catering facilities, each supported by generators and independent water supplies and effluent removal if needed.
If decant accommodation is required to support your site, please get in touch to discuss how our buildings and additional features can work for you. Alternatively, feel free to browse our range of temporary accommodation for the construction, infrastructure and energy sectors.
Construction Projects
We deliver what we promise. See for yourself how Algeco created successful solutions for all of these projects.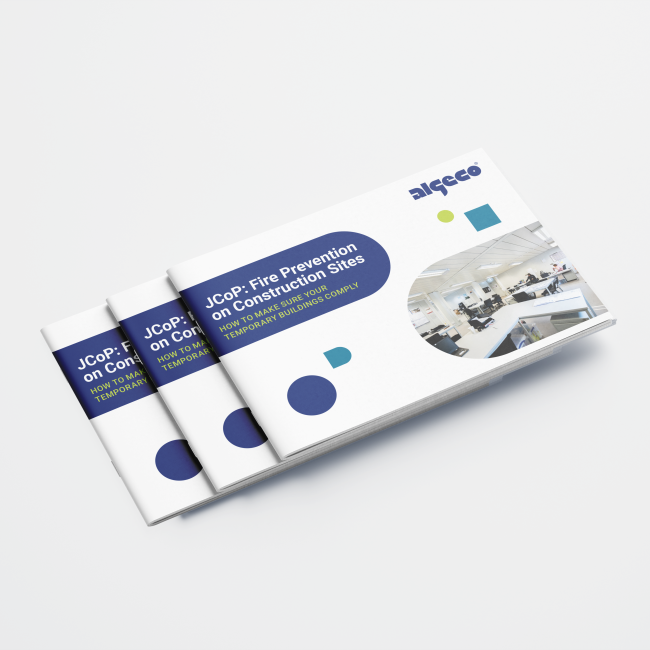 Download our JCoP Guide
This guide sets out requirements of the newly updated JCoP (Joint Code of Practice) version 10.1 and how this relates to temporary buildings used on sites during construction works. Download the guide here.
Download
Browse our resources
From case studies and frequently asked questions to downloadable information and brochures, we're to help you to give any information you need about our products and services. If you can't find the answer here, get in touch.