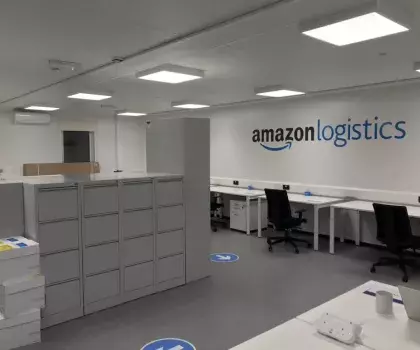 Permanent Modular Offices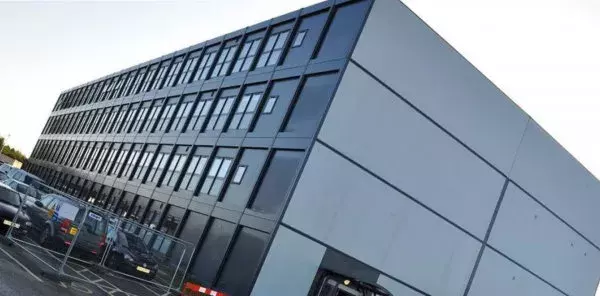 Inspiring modern permanent modular office buildings
Custom-design workspaces, delivered fast
Algeco Offsite Solutions is the leading provider of modular offices in the UK. We work with some of the biggest brands around, providing specialist workplaces and delivering rapid solutions without compromising on quality. Our factory production process and turnkey solutions mean that fully fitted modular offices – built offsite - can be completed on-site within days.
Want to learn more about our modular building services? Get in touch.
Any size, anywhere
Algeco Offsite Solutions builds bespoke, modern modular offices offsite using our innovative modular and hybrid building systems. This means you can have whatever design you want, much faster and with more consistent quality than a traditional build. Our permanent modular office buildings are up to four storeys high with an unlimited floor area, so you can comfortably accommodate even the largest teams.
Impressive, contemporary modular office designs
Our modular offices are designed with all of the features you would expect in an impressive contemporary, architect-designed office building. Enjoy floor to ceiling glazing, skylights and atriums, passenger lifts, state-of-the-art climate control, natural ventilation and dehumidification systems, and smart tech-enabled building control systems to name but a few.
Onsite and ready to use – rapidly
Algeco Offsite Solutions permanent modular office buildings are created at least 30% quicker than traditional building methods. This means you can move in and start working months sooner than would otherwise be possible, especially with a turn-key office solution. With any choice of configuration available, feel free to ask for large open-plan work spaces, meeting rooms, conference areas, café-style kitchen and dining areas, private contemplation spaces, mothers' rooms, and anything else you need to create a productive workspace quickly.
Complete end-to-end service
From start to finish, we'll provide project management support for a seamless and stress-free experience. Plus, as part of the process, we will conduct free site surveys to understand your site conditions. We work with you to produce CGI architectural design proposals alongside technical building drawings, and plan your spaces meticulously, including furniture layouts, so you only pay for space you need.
Sustainable solutions
Algeco Offsite Solutions modular offices are lightweight and very energy efficient to minimise CO2 emissions and keeping running costs low. Precision planning and factory production means responsibly sourced materials can easily be specified and controlled. Fewer trades are involved, so less labour and deliveries are needed on-site. As a result, waste is minimal with virtually no waste being produced on-site, contributing to a more sustainable construction process.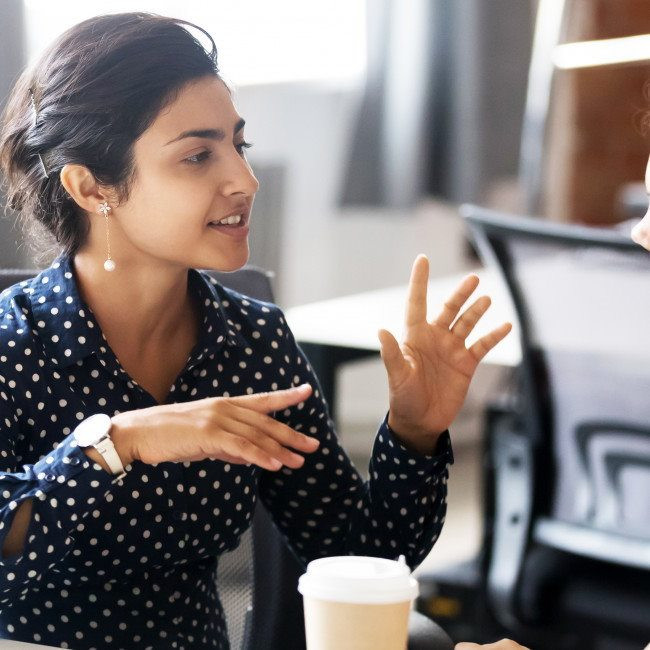 Let's discuss your modular office needs
If you're interested in designing and creating a permanent modular office building for your business, please contact Algeco Offsite Solutions today. With decades of experience, we can help you bring your modern office vision to life safely and efficiently.
Get in touch