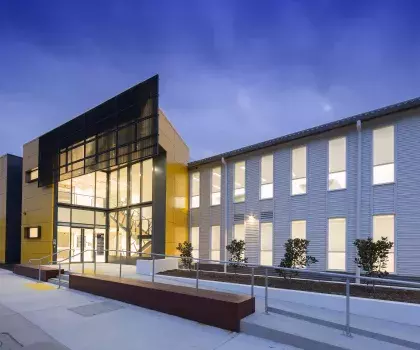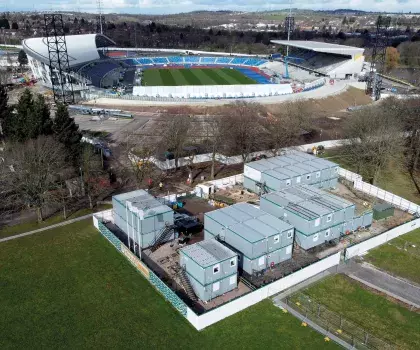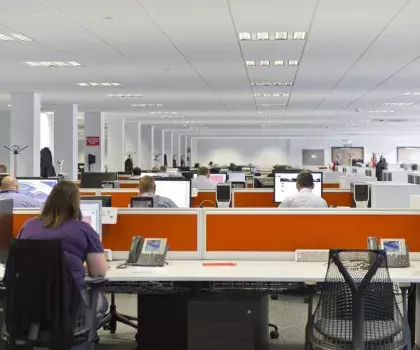 Market-leading modular buildings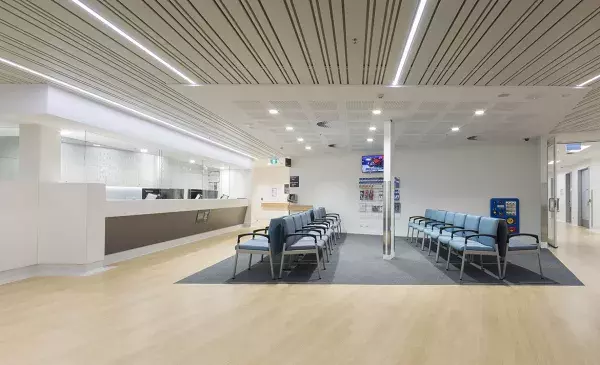 Enter a world of modular building solutions to hire or buy
Algeco (formerly known as Elliott) is a market-leading supplier of portable and modular buildings across the UK and Europe, offering your organisation the perfect space to work, learn or live. From single portable buildings to stylish and inspiring multi-storey design and build structures, our temporary and permanent modular building solutions are constructed off-site in quality-controlled environments to the highest standards before being fully fitted and delivered to your exact requirements. Our dedicated team is with you the whole way, offering advice on project management and compliance and a full interior and exterior turnkey service for each of our temporary and portable buildings.
We are part of the Modulaire Group - Europe and Asia Pacific's leading modular services and infrastructure group – which means we have unparalleled resources and expertise to create the space solution you want. From financial and time-saving benefits to improving sustainability in construction, there's a wealth of benefits to opting for modular buildings for your project.
We're on hand to make your project easier by getting you the best accommodation solution for your needs. If you're ready to discuss your modular building solution, please get in touch now or learn how to manage a modular building project with Algeco.
Benefits of Algeco temporary buildings
Turnkey Solutions
Our turn-key services provide all the exterior and interior facilities you need for your project through one point of contact.
The UK's Largest Workspace Fleet
With over 40,000 portable and modular building units for rent in the UK, we have the best product availability on the market.
Nationwide Service
We have 23 locations throughout the UK, so we can deliver and install your portable buildings directly to your site, no matter where you are.
Best Value
Through economies of scale, our products and services balance quality with competitive prices to offer you the best value possible.  
Benefits of Algeco Off-Site Solutions permanent buildings
Algeco Off-Site Solutions structures use a specialist frame construction or volumetric modules, depending on the size of the building and how much you want to customise both the exterior and interior design. Our permanent modular buildings are built to stand the test of time. Each building can be designed bespoke to the needs of your project, with various exterior improvements possible if you're after a more modern or traditional look. 
Another benefit of modular buildings is that the construction process significantly reduces material waste and has a smaller impact on the environment compared to traditional construction methods. Portable building manufacture can happen at the same time as on-site preparations, reducing the overall build time and minimising downtime on your site.
Specialist expertise
In-house teams of designers, engineers and project managers to advise on optimising solutions for your needs.
Collaborative approach
From initial consultation and design, we'll work closely with you and your partners.
Entrepreneurial outlook
We're flexible, so we find the right service package for every customer.
Make your life easier
Buildings are individually custom-designed and Algeco can work as main contractor to manage the whole construction process, from start to finish – so you don't have to deal with multiple contractors or employ a project manager.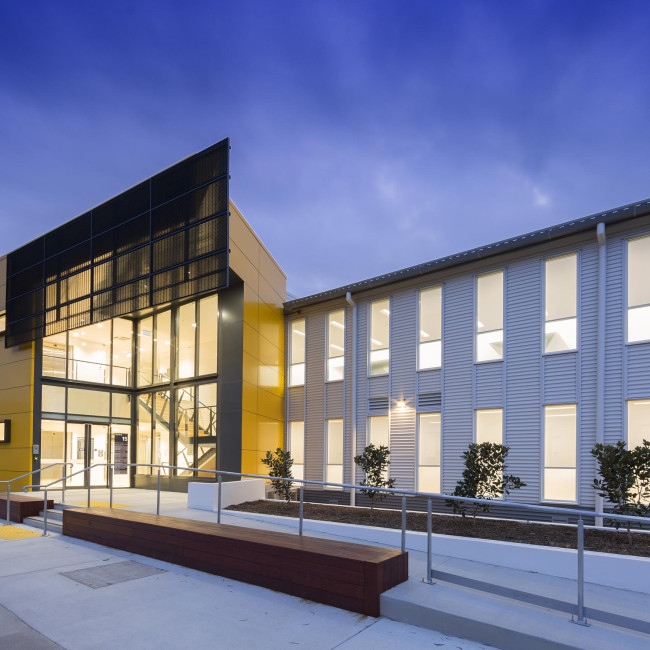 Why Choose Modular?
From a quicker return on investment to more sustainable building practices, it's no surprise that more and more businesses are choosing to build modular.
With over 60 years of experience, our team have put together all the resources you need to understand what modular buildings are, how they work, and why they're so great.
Learn more about Modular
Select your modular building use
Select your modular building use from portable office buildings to temporary offices for larger workforces, to modular classrooms and nurseries, or temporary hospitals and clinics, our range of temporary buildings to hire has something for every project.
Select your portable building use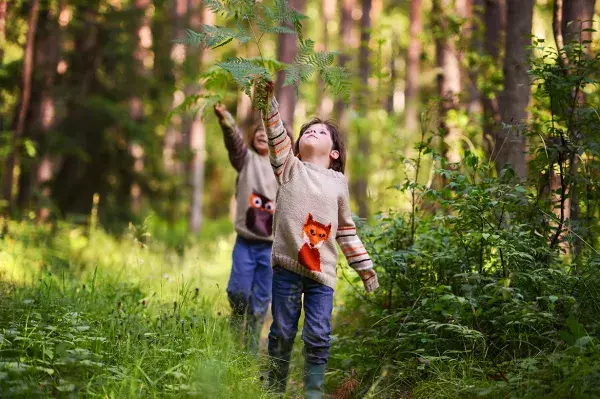 Sustainability
Sustainability is an issue that affects us all. At Algeco we recognise our duty to help meet your current needs, without compromising the ability of future generations to meet theirs.
Learn more
Algeco UK – Strength in depth
Algeco is part of the Modulaire Group, Europe & Asia Pacific's leading business service company specialising in modular buildings and spaces.
20,000+ deliveries last year
Under our previous names (Elliott and Carter and Procomm), we have almost 60 years' experience of providing temporary building hire solutions.
40,000+ workspace fleet
We have the largest workspace fleet in the UK. This enables us to work quickly and adapt to changing circumstances, budgets and expectations while delivering the same high-quality service no matter what happens.
Customer
satisfaction
On time, on budget? How good are we? Ask our customers. We ask after every project how well we've done and use the Net Promoter Score system to understand satisfaction. Our latest results are scored as Excellent.
1,200 team members
Algeco UK has employees in 23 locations providing over 40,000 units.
Huge product range
A global presence with local expertise, we pride ourselves on customer service.
Two UK factories
Assembly factories based in Staffordshire and Yorkshire.
Case Studies
Here are just a few examples of how we've helped customers across a wide range of sectors to benefit from our modular buildings and services.
Browse our resources
From case studies and frequently asked questions to downloadable information and brochures, we're here to give you any information you need about our products and services. If you can't find the answer here, get in touch.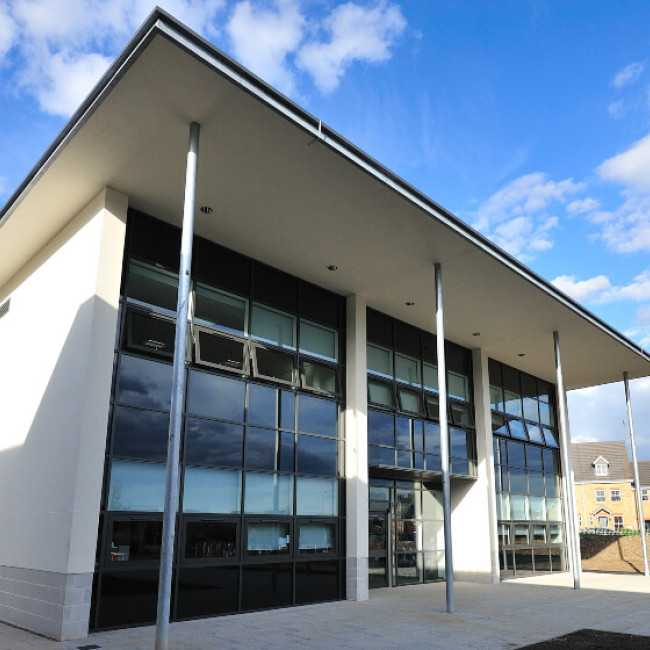 Get in touch
Please get in touch to learn more about Algeco and understand how our bespoke modular building services can work for you.
Get in touch