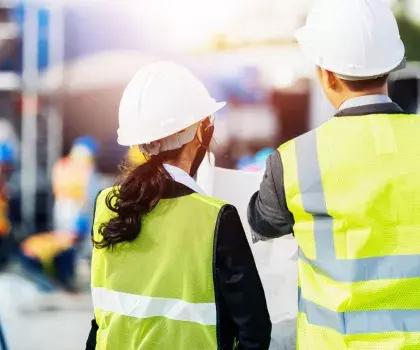 Algeco Apprenticeship Scheme
Find your career with an Algeco apprenticeship
Our apprenticeship programme is more than a way of teaching valuable skills. It's a way of helping people to develop in other ways too. That's why we match every apprentice with a dedicated mentor to help them as they progress.
So, every apprentice is guided through training that develops their ability to do a job professionally and improves their personal performance and work ethic.
The learning takes place on the job and is supplemented by off-the-job training in college or online. These elements combined create a unique opportunity to gain a real understanding of practical skills with theoretical knowledge to back it up. Importantly, both are needed to succeed in our industry.
Are you interested in becoming an apprentice? Start here.
Good for apprentices. Good for us.
Apprenticeships are a great way to develop people with the capabilities we need for our workforce. As well being part of the team from the day they join us, every successful apprentice develops the practical knowledge they need to be a highly skilled member of our team in the future.
A range of opportunities
Our Apprenticeship programmes include Electrician, Quantity Surveying, HR, Sales, Marketing and Leadership. A new Construction Assembly and Installation Apprenticeship, designed for our Modular Cabin Fitters and Service Engineers, is also on the way.
Professional training partners
We partner with several training providers, including JTL, Professional Academy, Skills Training UK and SECTT. Each training programme enables apprentices to contribute to our productivity while developing their own skills.
To learn more about our apprenticeship programmes and other job opportunities at Algeco, please browse our Careers page or get in touch with the team.