Temporary Modular Buildings for Business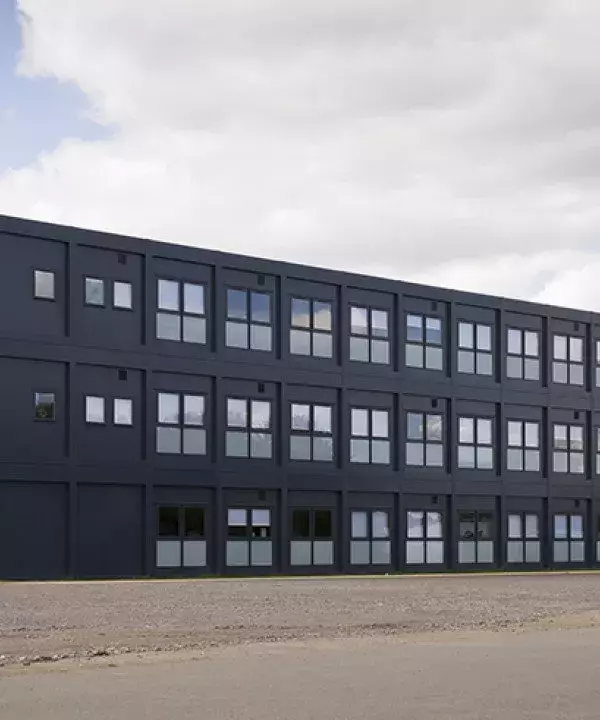 Solutions for Business
Invest in productivity to create a better place to work
Businesses need to be agile and able to adapt quickly in today's ever-changing competitive environments. Creating a comfortable workspace is one of the keys to enhanced productivity. Algeco's modular hire solutions are fully contained buildings available in a vast range of sizes and configurations, including multi-storey spaces where needed. All available as a rapid, flexible solution to short or long-term needs for an efficient workspace. Our turn-key services can also include a wide range of equipment from climate control systems and furniture to changing rooms and fully-equipped canteens if needed.
Versatile and high-quality
You can hire for either short or long-term use and for any purpose, including additional capacity or temporary space while permanent facilities are built or refurbished. Whatever the need, you benefit from dealing with the UK's market leader in portable and modular buildings, with over half a century of experience and more than 40,000 units in our fleet of flexible workspaces.
We're a skilled and experienced team here at Algeco, and we're confident we'll deliver your desired modular building solution on time and on budget. Want to learn more? Please contact us or request a quote.
Our Business Solutions
Algeco is the market leader in site accommodation hire, so we understand the needs and challenges of life on site and have a wide range of solutions to match.
Browse our resources
From case studies and frequently asked questions to downloadable information and brochures, we're to help you to give any information you need about our products and services. If you can't find the answer here, get in touch.