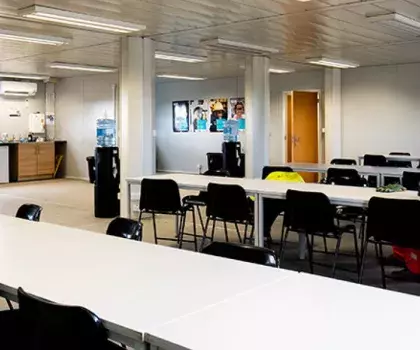 Welfare Units Hire
Modular welfare facilities details
Comprehensive range of welfare unit hire solutions
Algeco's experience of providing welfare facilities to a wide range of industries is second to none. Whether you need facilities for a small number of people or a workforce of thousands, we have the welfare units and expertise to provide a solution that meets your specific needs. We can also take care of ground and external works, and planning and building regulation applications where needed.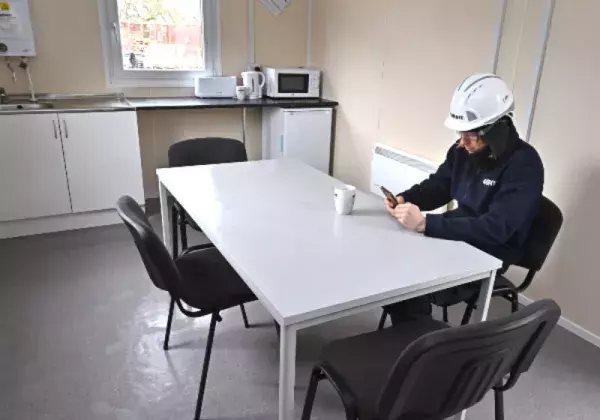 Why Choose Algeco 
•        Certainty about your costs 
•        Single source of supply
•        Maintenance included 
•        Rapid deployment 
•        Minimal disruption to your operations 
•        Environmentally sustainable products and services 
•        Robust buildings with a 50-year design life 
•        Market-leading warranties for peace of mind 
Welfare Unit Options
•        Temporary Offices 
•        Canteen/Mess Rooms 
•        Kitchens 
•        Changing/Drying Areas 
•        Toilet Blocks 
•        Containers 
•        Gatehouses 
•        Smoking/Vaping Shelters 360° 
Available Products 
•        Fire Safety Equipment 
•        Furniture 
•        Hygiene Screens
•        First Aid and Defibrillators 
•        Washroom & Hygiene Consumables 
•        Catering Equipment and Commercial Kitchens
•        Climate Control 
•        White Goods 
•        Wifi Data 
•        Branding, with Gardners 
•        Fencing Barriers 
•        Storage Container Accessories 
•        Steps, Staircases and Ramps 
•        Anti-Vandal Secure Storage Containers 
•        Jackpad Foundations 
•        Effluent Tanks 
•        Water Bowser Hire 
•        Generator Hire 
•        Temporary Smoking Shelters  
If your site is in need of welfare units for hire, contact our team today; our static welfare unit hire is a market leader in the industry.