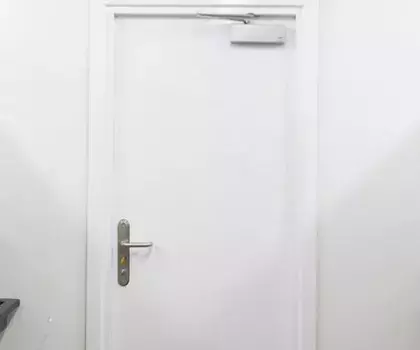 Commerical Washroom & Bathroom Supplies
Hygiene equipment details
Clean, hygienic and compliant washroom supplies
Washing facilities, including portable toilets and showers, need to be supplied with personal hygiene products that are consumed in regular use. As well as meeting regulatory requirements, Algeco's washroom and hygiene services ensure that supplies are good quality and effective. The range includes antimicrobial dispensers for soap, toilet roll and paper towels, with refills available to purchase from us. Skincare range solution boards for heavy industrial use are also available to hire. 
How we can help:
  Entrance mats to prevent the spread of dirt
  Toilet seat sanitisers that kill up to 99.9% of bacteria to reduce cross-contamination risks.
  Air fresheners
  Waste disposal bins to avoid blockages caused by paper towel disposal in toilets
  Feminine hygiene units for discreet and hygienic disposal
  Hand soap and dispensers
  Skincare Solution Boards
  Van cradles
  Toilet rolls and dispensers
  Paper towels and dispensers
  Linen towel service
Washroom consumables form just one part of our hygiene products to hire service. We also offer hygiene screens and effluent tanks as part of our 360° approach to temporary modular building provision. Please feel free to browse the range or get in touch if you have any questions.