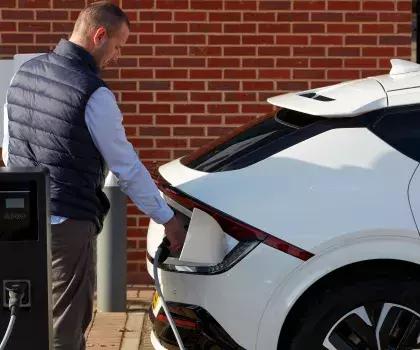 Mobile Car Charging with Algeco
Electric vehicles currently account for around 20% of new car sales in the UK, a number which is expected to rise drastically by the time the petrol and diesel car ban is introduced in 2030.
Providing site staff and visitors with mobile car charging points can help alleviate EV range anxiety, thereby encouraging the purchase and use of environmentally-conscious electric vehicles and reducing your site's carbon footprint.
How Does It Work? 
Algeco will arrange the delivery and installation of electric vehicle chargers to your site. 
You can manage the system online, using the intuitive technology to set prices and limit the chargers' use as necessary. 
Your end users simply download the Monta app and start charging. 
The system's telemetry will capture all relevant data, including charge duration and amount of payment received, and you can view this data in reports. Should you encounter any issues, simply report it to Algeco and we will work with you to resolve them quickly.
Features of Mobile EV Charging Stations 
Stable and secure 
Our mobile car charging units offer an increased anti-jamming capacity and creative protection from hits or knocks – if the unit is inclined at an angle of 30° or more, it will cut off its power and report the failure to the OS. Additionally, the control circuit and power circuit are completely isolated. 
When powering your mobile EV charging stations from a generator, Algeco can supply additional battery packs to ensure a stable connection in case the electricity supply should momentarily falter. 
Robust and reliable 
These units are made with a tempered glass panel and all-metal case providing an IP65 protection grade, which is higher than industrial standard. The core parts take industrial-grade components and offer a 15-year design life. The units will continue to work in extreme temperatures from -30° to 55°, in snow or direct sunlight.  
Intelligent 
Each charger comes with the Monta EV charger and payment software pre-installed, granting you access to a host of features including real-time searching, charger availability, slot reservations and remote diagnostics. You can also set up teams (such as employers or contractors) and toggle between public or private mode, meaning you can open up the charging points not in need for certain days or hours in order to generate revenue.  
Convenient 
All Algeco mobile car charging points come Wi-Fi enabled and with flexible payment options, including RFID card and mobile payment in the Monta app using wallet, Google Pay and Apple Pay. Additionally, signing up for the Monta app means end users will be able to access tens of thousands of charging points across the UK.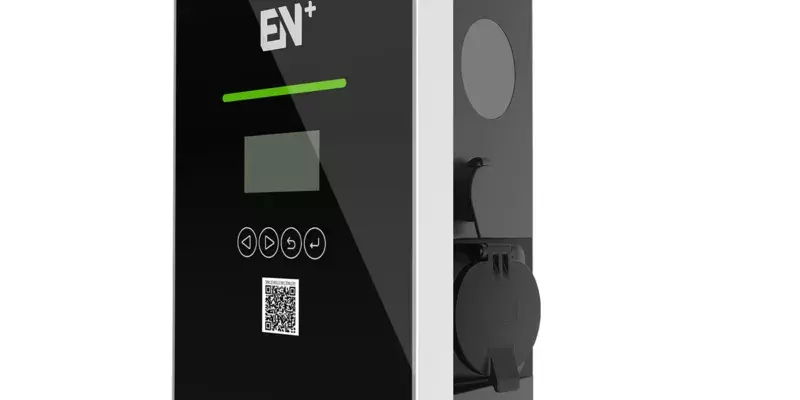 22kW Single Stand
Other kW: Can be downgraded to the following kW: 11kW & 7kW 
Wi-Fi & 4G: Yes 
Access to App: Yes 
Current & Voltage Input: 7kw C = 32A V = 230V AC 1P+N+PE 
22kW C = 32A V= 400VAC 3P+N+PE 
Installation option: Basic 
Post mounted installation where no civils are completed.  
Used for a more mobile installation of the EV Chargers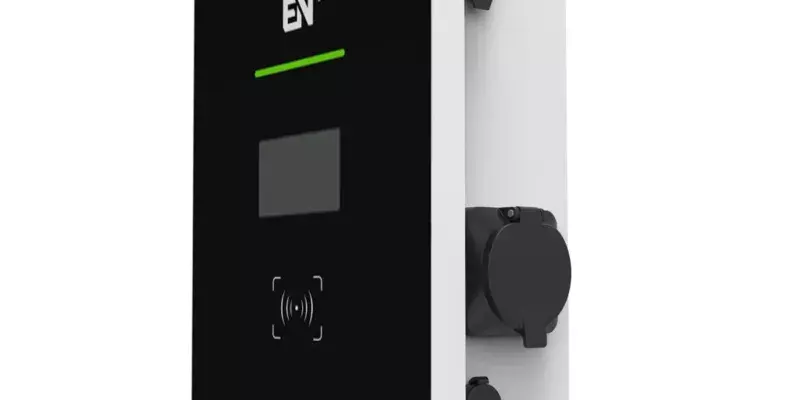 22kW Double Stand
Other kW: Can be downgraded to the following kW: 11kW & 7kW 
Wi-Fi & 4G: Yes 
Access to App: Yes 
Current & Voltage Input: 7kw C = 32A V = 230V AC 1P+N+PE 
22kW C = 32A V= 400VAC 3P+N+PE 
Note: The above information is per EV charger on the one stand. 
Installation option: Premium 
Full installation on site including groundworks and connection to local distribution board (no more than 15 Meters away) 
Can be offered without Electrical Connection & Only Groundwork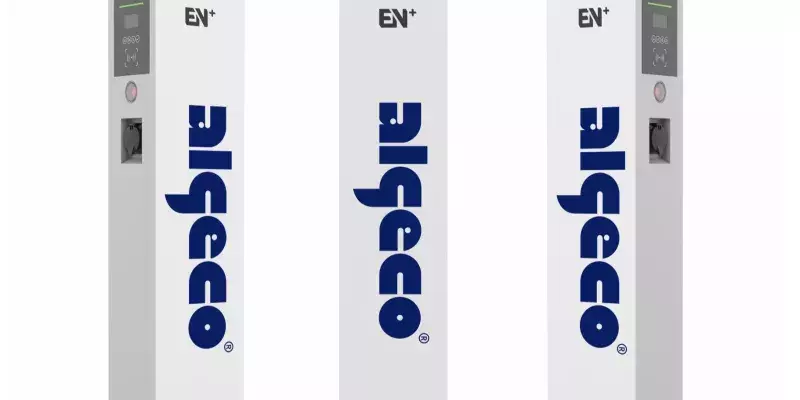 2 x 22kW Pedestal Unit
Other kW: Can be downgraded to the following kW: 11kW & 7kW 
Wi-Fi & 4G: Yes 
Access to App: Yes 
Current & Voltage Input: 7kw C = 64A V = 230V AC 1P+N+PE 
22kW C = 64A V= 400VAC 3P+N+PE 
Installation option: Premium 
Full installation on site including groundworks and connection to local distribution board (no more than 15 Meters away) 
Can be offered without Electrical Connection & Only Groundwork