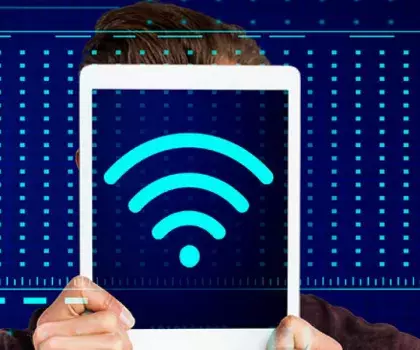 Construction Site WiFi
Our construction site WiFi and data package
4G instant broadband 
Staying connected is essential in today's world. However, where a physical broadband connection is not ready, not possible or has simply broken down, Algeco has the solution: instant broadband that works as soon as you plug into the mains. It's a simple Plug'n'Play solution that has you online within minutes of plugging in, providing your site WiFi as soon as you need it.
All the support you need 
Before we deliver your kit, we conduct a site survey to make sure you're ready to connect with the right 4G mobile network. If necessary, we'll also supply an additional antenna. So you'll be ready to go online from the moment your system is up and running. Once your system is working, you'll have access to our technical helpdesk to support you with any issues or queries if you have any issues with your construction site WiFi. 
Flexible choice of contracts 
Our contract lengths range from 4 weeks and run for as long as you need. Your contract can also include other options, such as a virtual landline, complete with a local number. There are four data packages available: 
  HUBBA50 Economy - For light internet and data use: 50GB 
  HUBBA100 Essential - Our recommended package, suitable for most moderate use: 100GB 
  HUBBA200 Essential+ - For heavier use: 200GB 
  HUBBA500 Premium - For heavy use and/or when running out of data is not an option: 500GB
If you're managing a project where wireless internet for construction sites has been overlooked, Algeco has got your back. Get in touch with our team today to discuss how our construction site WiFi service can help you. Any other areas of your project that need attention? We offer a full turnkey hire solution service for your temporary or portable building, so please browse our range of add-ons to find any additional products you need.