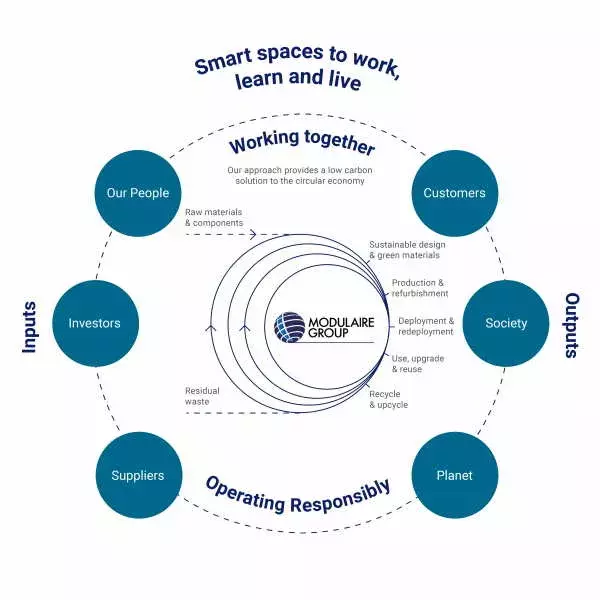 Core leasing business model provides a low carbon solution
Loops within Loops for the circular economy
Our sustainability and ESG purpose framed against UN SDGs
12 - Responsible consumption and production
To achieve long-term success, we are transitioning to a sustainability strategy with circularity at its core, providing modular space for people to work, learn and live.
13 - Climate action
9 - Industry, innovation and infrastructure
We work in collaboration with our stakeholders to create and develop shared value for people and the planet. We create products that make a positive difference to society while contributing to our ongoing success.
4 - Quality education
5 - Gender equality
11 - Sustainable cities and communities
We conduct business with a focus on ethical, environmental and community goals, whilst being a good employer and fostering a diverse and inclusive performance culture.
Through our services, projects, and client portfolio, we have integrated sustainability and ESG factors into our vision, purpose, and everyday business.
Circularity
By minimising resource consumption, and operating in as many 'circular loops' as possible, our modular solutions are less intensive than traditional construction, with a lower carbon footprint.
Adaptability
By being fully reusable, flexible, reconfigurable, and recyclable, our units can adapt to changing demands and shifting demographics to meet climate adaptation and climate change demands.
Leasing
By leasing assets, they remain under our control for their full lifecycle. We can therefore innovatively manage environmental issues, such as recycling and waste, to minimise environment and social impacts.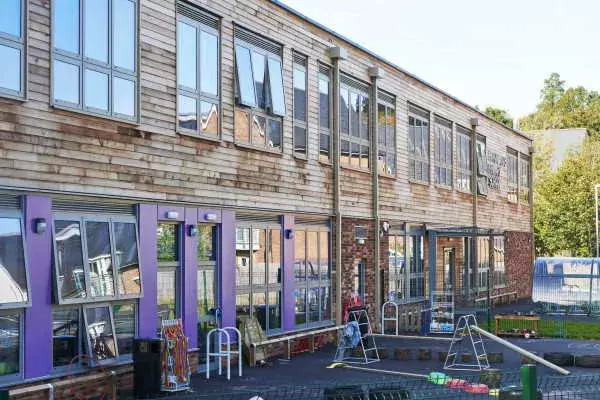 There are significant opportunities to help our customers, suppliers, and stakeholders to address the challenges of climate change and to deliver growth in the low carbon and circular economy. We focus on reduce-reuse-recycle, rather than in a linear economy where resources at the end of life are disposed of (take-make-waste).
This approach has enabled us to establish our transitional, circular model – 'Loops within Loops'. This model is one where the majority of the material has an ongoing life, where materials are retained in use at their highest value for as long as possible and then reused or recycled, leaving minimal residual waste. Our long-term goal is to retain the value of materials and resources indefinitely, with no residual waste at all.
Want to learn more about our approach to sustainability in construction? Get in touch.
Aligned with global frameworks
Our approach to sustainability and our ESG commitments are just a first step towards the circular economy
As we continue to monitor and design out waste and pollution, whilst actively reusing and recycling, we are finding new opportunities to save resources and materials. This transitional model mitigates risks and will realise climate-related opportunities in alignment with key principles of operating in the circular economy.
Image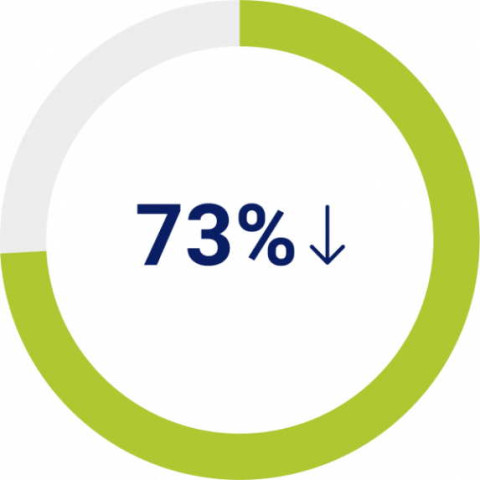 Minimise embodied carbon
c.73% less carbon emissions vs traditional construction*
*Covers stages of sourcing, manufacturing and transporting to site.
Conserve resources, increase efficiency and source sustainably
Units can be reused up to 20x during their life cycle
Design to eliminate waste and for ease of maintenance and reuse
Units are up to 96% recyclable
Manage any waste sustainably and at the highest practicable point of the waste hierarchy
Up to 50% reduction in waste compared to on-site construction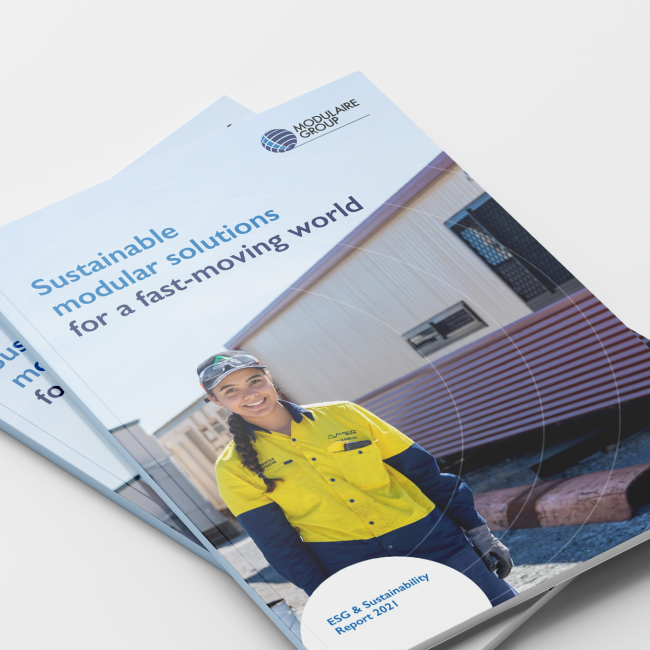 Sustainable modular solutions for a fast-moving world
Download our latest ESG & Sustainability Report
Download