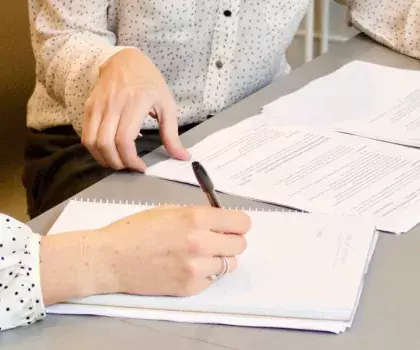 Governance

How we manage our approach
Our commitment to sustainability is championed at every level of Modulaire Group – from our shareholders, our board, senior leaders and management teams through to all our assembly sites and branches.
We we will begin to hold quarterly meetings of our Environmental, Social, Governance and Sustainability (ESGS) Committee. These meetings review current performance, share learnings and best practice, and ensure that progress is being made against the targets and objectives across each of our focus areas. A summary of performance is then presented to Modulaire's Board and Group Advisory Committee on a quarterly basis.
The implementation and delivery of our ESG strategy is incorporated within our business performance review, and internal audit and risk management processes. This helps to identify both risks and opportunities and assign the appropriate level of accountability to ensure we meet our goals and objectives.
Want to learn more about our approach to sustainability in construction? Get in touch.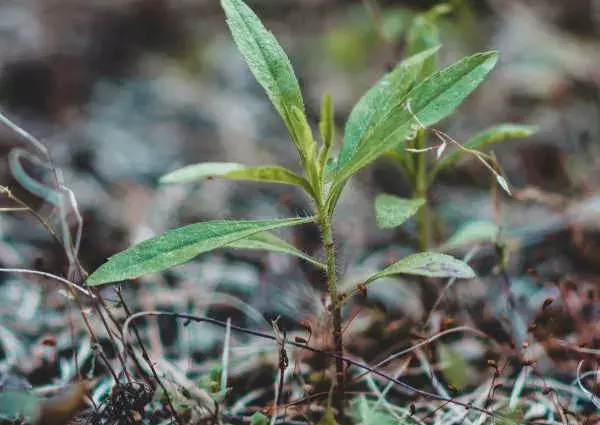 Managing our sustainability and ESG risks
Sustainability and ESG
The risk of climate related, social and governance issues impacting our ability to operate and service our investors, customers and stakeholder needs.
Potential Impact
The impact of Sustainability and ESG failure negatively impacts operations, customer relationships, profitability and/or corporate reputation, together with the risk of possible enforcement action.
Mitigation
Our sustainability and ESG materiality matrix maps the risk and priorities identified through understanding the importance of issues to the business and our key stakeholders. These issues were identified through consultation with a number of internal and external stakeholders covering employees, clients, investors, partners and local communities. The output from our materiality process ensures we focus on the right topics, and creates a platform to continually report back on the most important areas.
To find out more, see our 2020 Annual Report.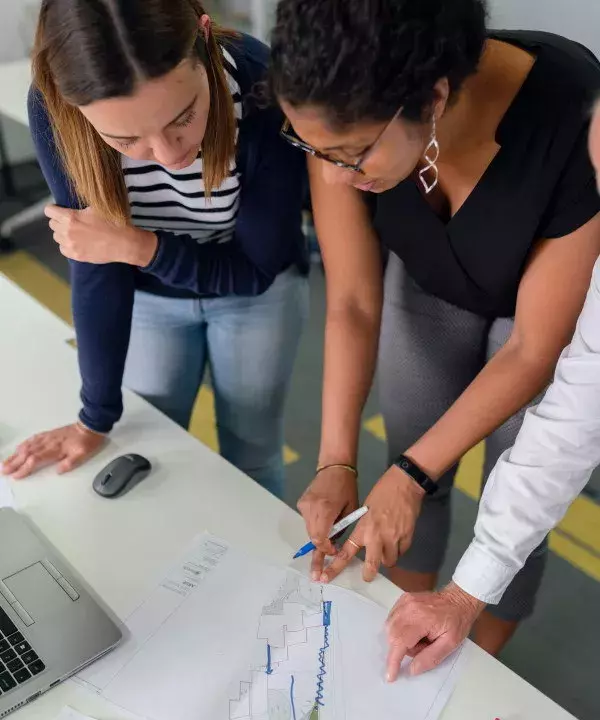 Setting a global standard
At Modulaire Group, we are committed to doing business in the right way to maintain the trust and respect of our customers, our shareholders, other stakeholders and the wider community. Beyond this we want all our stakeholders to have a consistent and high-quality experience when engaging with the Group and our employees, wherever they are in the world and in whatever capacity we are doing business. To ensure this approach, we rolled out a new Group-wide Code of Ethics in 2020. The refreshed Code of Ethics highlights the following key areas:
Act responsibly, honestly and with integrity
Show respect and treat others fairly
Show a commitment to the highest level of business ethics
Comply with all applicable laws and regulations
Rollout and engagement
As a global business with local delivery teams, we are conscious of ensuring that each business unit is represented and engaged with as we rollout Group-wide policies and standards. For the refreshed Code of Ethics, this meant engaging with colleagues across our global operations to test the approach that was driven at Group-level. The rollout was initiated through a top-down communications campaign from our CEO, emphasising the importance of ethical business conduct and the need for a consistent standard across the business. The was further reinforced by local management teams to ensure that these standards were understood and adopted for the context in which our regional teams operate.
With many of our employees based on-site, we rolled out the Code of Ethics through an e-learning platform enabling remote access and enhancing the Group's ability to manage and measure completion rates. To date, 88% of employees have completed and signed the refreshed Code of Ethics.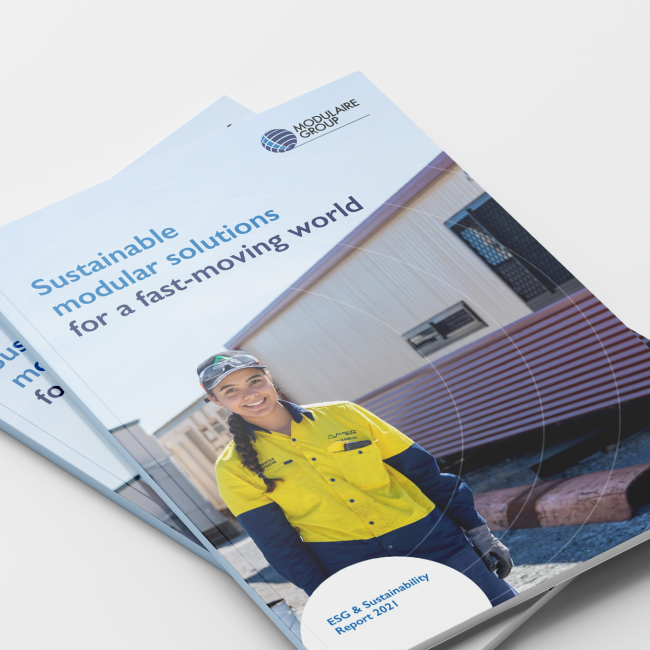 Sustainable modular solutions for a fast-moving world
Download our latest ESG & Sustainability Report
Download