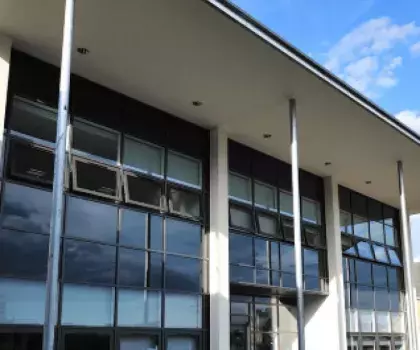 Permanent Modular Buildings for Education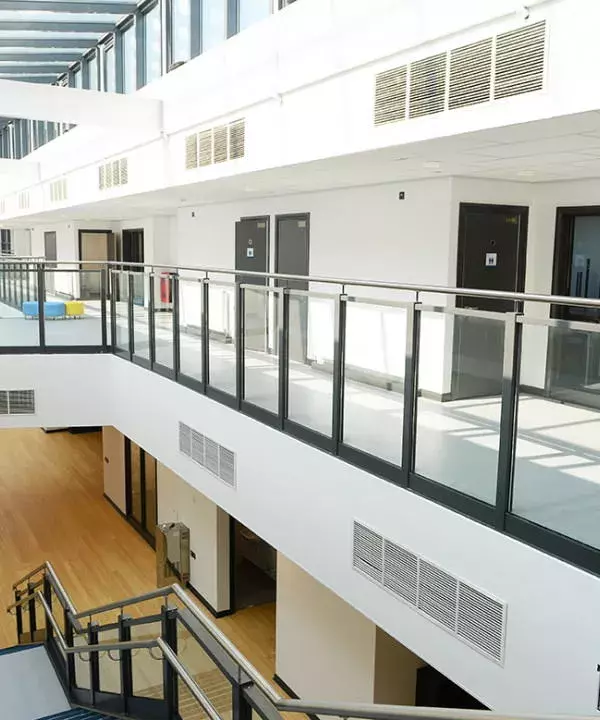 Education specialists – Purpose-built for your location
High-quality learning environments
From single modular classrooms to complete schools, teaching blocks or sports halls, Algeco Offsite Solutions can provide you with high quality learning environments that are built offsite. All modules are built to standards which meet or exceed traditional building standards and can be ready to use at least 30% faster than onsite construction methods. Better still, to make it easier to respond to changing demographics and manage pupil numbers, permanent modular buildings can easily be changed, expanded or even moved to another location.
Working in partnership
We already work in partnership with DfE, local authorities, schools, academy trusts, colleges and universities to deliver everything from primary schools to secondary education settings, colleges and university buildings. Offsite construction means new buildings can be created with minimal disruption to learning, and we can schedule installation during school holidays or outside of peak times. 
Affordable and cost-efficient
Working with Algeco Offsite Solutions means that your investment in new learning spaces can be financed from revenue budgets rather than capital expenditure. This provides greater certainty when budgeting and planning how the space will be used. As the space can be reconfigured at any time, your investment is also future-proofed.
Highly experienced teams
We've been working with the education sector for more than half a century. So, we know precisely how to deliver buildings that are compliant with all relevant Building Regulations, the Building Bulletin and other education building standards. Our experienced design, pre-construction and project teams understand the issues involved in developing education sites and the importance of reducing disruption to teaching.
Sustainable solutions
Our energy-efficient education buildings are designed to be manufactured, delivered and operated to reduce their impact on the environment. Buildings are also designed to be recyclable and simple to expand or remove in response to changing local needs. 
Speed of delivery
To reduce the time and cost of completion, we work within a number of education sector frameworks, including DfE Mod C Secondary School Framework, the MMC1 Framework, Crown Commercial Service, LHC, to help our education clients reduce the time and cost of procurement. We are also fully OJEU compliant.
We're on hand to make your project easier by getting you the best accommodation solution for your needs. If you're ready to discuss your modular building solution, please get in touch now.
Offsite solutions for education
Overcrowded classrooms, a shortage of places and substandard teaching spaces are all significant issues facing the UK education sector.
One issue that is very much in the spotlight is reinforced autoclaved aerated concrete (RAAC), which was used to construct thousands of schools and hospitals between the 1950s and mid-1990s, but which is prone to failure.
It is estimated that there are around 700,000 pupils in schools needing major repair, many due to RAAC.
Equally concerning is the fact that RAAC often exists in the same buildings as asbestos, as both materials were widely used in the postwar building boom. An estimated 21,500 schools have asbestos in their buildings.
RAAC
It would require hundreds of millions of pounds to remediate all the schools with dangerous roofs made from RAAC. This is one of the reasons why many are looking for opportunities to replace these older school buildings with a modern, thermally efficient offsite solution.
To discover how our offsite solutions can help, call: 0808 175 8888.
Asbestos
Asbestos-containing materials (ACMs) were used extensively in the construction of schools and other public buildings from the 1950s, until it was banned in 1999. Many school buildings constructed or refurbished during this period still contain a significant quantity of ACMs. This is why many schools are now looking for ways to replace these buildings entirely with our offsite construction solutions.
Schools affected by RAAC and/or asbestos will need to take urgent action. The good news is, replacement of these buildings can be achieved quickly and effectively using an Algeco offsite building solutions.
Take a look at our recent school case studies to see how we have delivered high performance solutions ranging from individual classrooms through to entire schools.
 
How we deliver buildings for schools
With over 60 years of experience in delivering high quality offsite buildings, we can optimise your construction programme, complete the project faster, and achieve more with your capital budget.
Our commitment to Design for Manufacturing and Assembly (DfMA) and Lean Manufacturing techniques ensures that our educational buildings are high-quality, long-lasting and designed for a sustainable future, whilst remaining in line with your budget expectations.
School buildings that are up to 50% faster to complete
We have invested in developing innovative new platforms such as the Seismic modular construction system.
Seismic is designed in line with the Government's Construction 2025 targets, and in fact, exceeds them in every way, delivering school buildings that are faster to complete, lower in carbon impact and better value than traditional construction.
The standardisation developed for the platform even allows Seismic to compete with other modular solutions, with an improvement of around 30% on speed.
Sustainable and low carbon school buildings
As demand for sustainable developments continues to grow, we have invested in new technology, materials and processes, in order to push the boundaries of low carbon building performance.
When you choose Algeco, you can be confident that your new primary school, secondary school, college, university building, or purpose-built student accommodation (PBSA), will meet your specific requirements.
As well as being tailored to your requirements, our modular buildings are designed to meet ever more stringent environmental regulations, providing you with an asset that meets your current and future needs.
 
Student accommodation
If you are a college or university looking for high-quality, sustainable student accommodation, our modular and offsite accommodation solutions provide you with multiple options. We have extensive experience in delivering multi-residential buildings using our modular and offsite construction solutions.
Spec 21
Background
Since November 2021, the DfE has placed a requirement on all newly commissioned education projects to be net zero carbon in operation. This requirement applies to schemes procured through the current MMC1 framework where the original framework specification has been upgraded to reflect these requirements.
In line with the DfE policy of prioritising a fabric-first design approach, Spec 21 has placed an emphasis on green infrastructure, biodiversity, and use of landscape to help deal with climate change as well as outdoor learning spaces. Spec 21 has also introduced changes to BB103 area guidelines. This translates to an increase in minimum circulation widths from 1.8m to 2.4m.
Updated U-value targets and requirement for non-combustible external wall insulation also form part of the requirements.
In parallel with the specification changes, the DfE have increased the funding for each project by £192.90/m2 i.e. an additional 10% of funding allocation above the original MMC1 framework rates.
Real world scenario: Northampton school
We have assessed the impact of the Spec 21 requirements on Northampton School in order that the baseline changes can be easily compared.
This is a £27m secondary school scheme comprising 210 Seismic modules (8916m2) which incorporate teaching areas, SEN provision, a sports and dining hall. Externally, there are extensive playing fields, 3G and MUGA pitches as well as car parking. On this project, we also had various ecological issues to deal with, including protected hedgerows, bat commuting corridors, badger setts and great crested newts.
The use of actual out-turn cost data taken from the Northampton School project (currently in delivery) adds certainty to the commercial assessment.
Following the study at Northampton school we are confident of having the necessary level of detail to promote informed solutions for future DfE Spec 21 opportunities.
Education Projects
Learn more about how Algeco makes it easy to create superb learning spaces. Take a look at these completed projects.
Browse our resources
From case studies and frequently asked questions to downloadable information and brochures, we're to help you to give any information you need about our products and services. If you can't find the answer here, get in touch.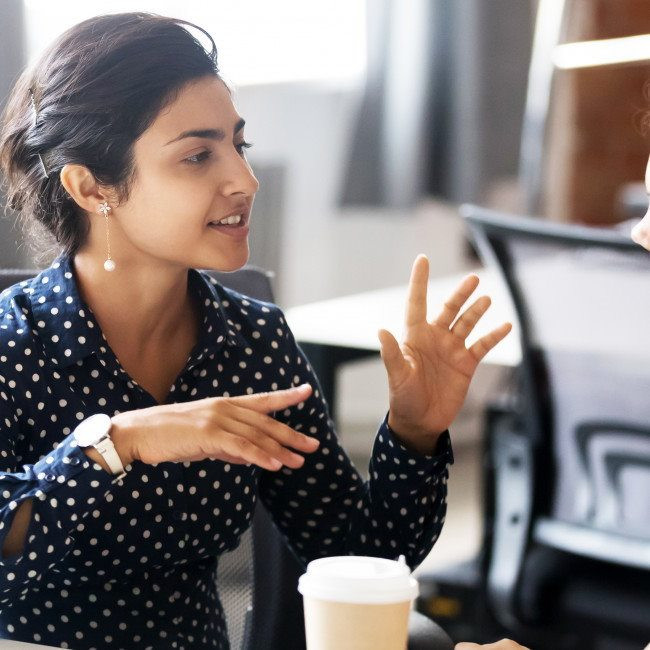 Contact us
Algeco Offsite Solutions are experts in modular learning environments, and we can ensure you an inspiring, functional and cost-effective space for your pupils and staff. If you'd like to discuss your project with us, please get in touch with our team today.   
Get in touch