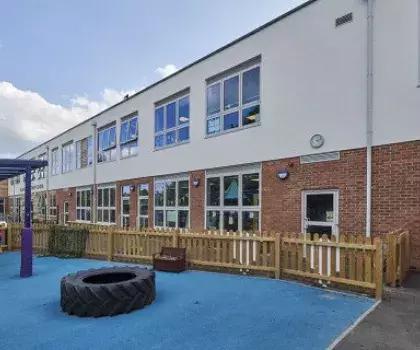 Hilderthorpe Primary Academy
The Challenge
The school was in need of refurbishment of the majority of its building elements, including very substantial re-roofing, replacement of windows and external doors, concrete and brickwork repairs, toilet refurbishments, extensive electrical and mechanical services work. The school's asbestos management plan also identified a significant presence of asbestos-containing material. Due to the size of the building and the scale of the works required it was considered best value for money to provide a new build and demolish the existing facility.
Our Solution
The site layout enabled the construction of the new two-storey school 2,300m2 building fully segregated from the live operational existing school, as well as the safe demolition of the former school building and completion of external works.
All requirements of the EFA Output Specification were achieved, key programme dates were met, planning approval was gained and the scheme was delivered within the affordability envelope set by the EFA.
At completion, the pupils and staff were able to seamlessly transfer into the new school causing minimal disruption to their educational outcomes. Learn more about the benefits of modular buildings here.