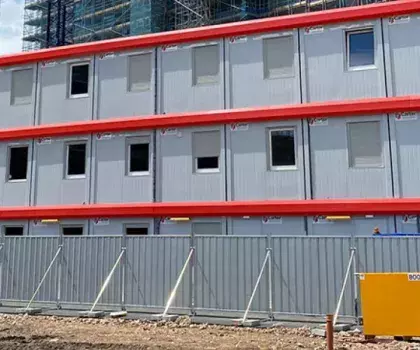 East London 52 Bay Triple Storey Containex Site Facility
The Challenge
The client, responsible for constructing over six hundred new apartments in London's ever popular East End, approached us to provide welfare, office and meeting room space for the team delivering the project.
The Solution
A year later of planning and we are in the final stages of installation on site.
As a refreshing change of pace to our usual London projects, space was not at a premium and this enabled us to focus on creating a comfortable, vastly open plan space for the client to run their project out of for the next four years.
We were even able to utilise some of our "unused" reserve stock to satisfy the project, which gave an extra sparkle to our usual high standard of finish.