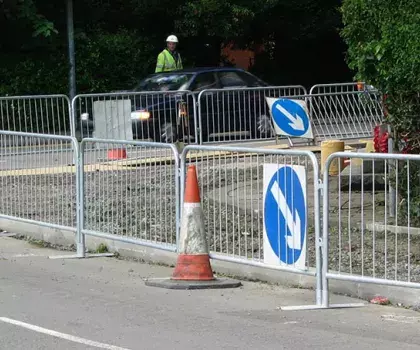 Crowd Control Barrier & Fencing Hire
Crowd control barrier details
We provide low-level steel safety barriers suitable for use as crowd control barriers. The crowd control fencing system can also be used to create pedestrian walkways or queuing lanes, to direct footfall, or to prevent workers or visitors entering a dangerous area on your construction site, for example.
Our crowd control fencing has a hot-dip galvanized finish and 12mm vertical bars, with each panel weighing 12.5kg. The panels can be coupled with other panels to form a strong crowd control barrier.
Ready to start your new project? Get in touch with our expert team.