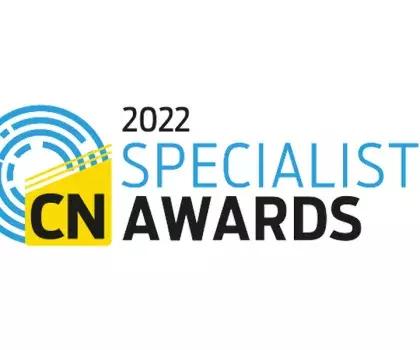 Our McDonald's net zero restaurant is shortlisted in Construction News' Specialist Awards
We're delighted to announce that our offsite carbon net zero restaurant for McDonald's in Market Drayton, Shropshire, has been shortlisted in this year's prestigious Construction News Specialists Awards. The judging team shortlisted Algeco in the Project of the Year by a Specialist Contractor (subcontract from £1m to £5m) for delivering the net-zero restaurant using our offsite construction system.
Being carbon net zero means that the wind turbine and solar panel-powered restaurant will produce as much energy as the building uses over the course of a year and there are only a small number of highly efficient buildings in the UK that meet this criterion. Becoming the first restaurant in the UK to achieve net zero has been verified using the UK Green Building Council's (UKGBC's) net zero carbon buildings framework.
As part of a sustainable approach, the building utilises responsibly-sourced and recycled materials throughout to reduce its environmental footprint. The modules are constructed using a steel-framed system, a 100% recyclable material sourced from a UK supplier with certified Environmental Policy Declarations. The lightweight structure of the steel frame modules also minimises carbon intensive foundations. These were completed at the same time as the modules were manufactured, helping to reduce the build schedule by around half compared to an on-site build.
Other sustainable features include sheep's wool insulation instead of fibreglass, cladding, ceiling, floor and wall tiles made from recycled plastic, a rainwater harvesting system, wind turbine electricity generation and photovoltaic car park lighting complete with battery backup. The kitchen incorporates a heat exchange that feeds into the dining area.
We completed around 80% of the work on each module at our Carnaby factory using Design for Manufacturing Assembly (DfMA) and Lean Manufacturing techniques. These help us achieve outstanding quality levels and value for the customer and are used on all customer orders. Once the modules had been through the manufacturing process they were transported to site, minimising waste and optimising efficiency and speed of construction.
Algeco Offsite Solutions was a lead partner in the project delivery team. This allowed us to identify early in the project that by utilising our proven modular offsite solution and incorporating a large number of incremental improvements we could make a huge difference in overall performance.
It was also important to McDonalds that the restaurant is designed to allow relocation, reconfiguration or recycling, depending on their future requirements. That, combined with the fact our offsite modules are designed to have a service life of at least 60 years, provides them with a long term, flexible solution.
Our carbon net zero solution at Market Drayton opens up the possibility of more leisure and retail businesses making a step change in their sustainability credentials; It offers them a practical and economical way of meeting their 'net-zero' commitments. Significant, the McDonald's in Market Drayton is indistinguishable to any other of the company's restaurants and that was important because it meant they could maintain their existing layouts and branding.
However, what is important – even though it is not immediately visible to customers – is that Market Drayton produces just as much energy as it uses. That means this project sets out a pathway for all new McDonald's restaurants to be net zero in use by 2030 and that is a major achievement by all partners involved in the project.