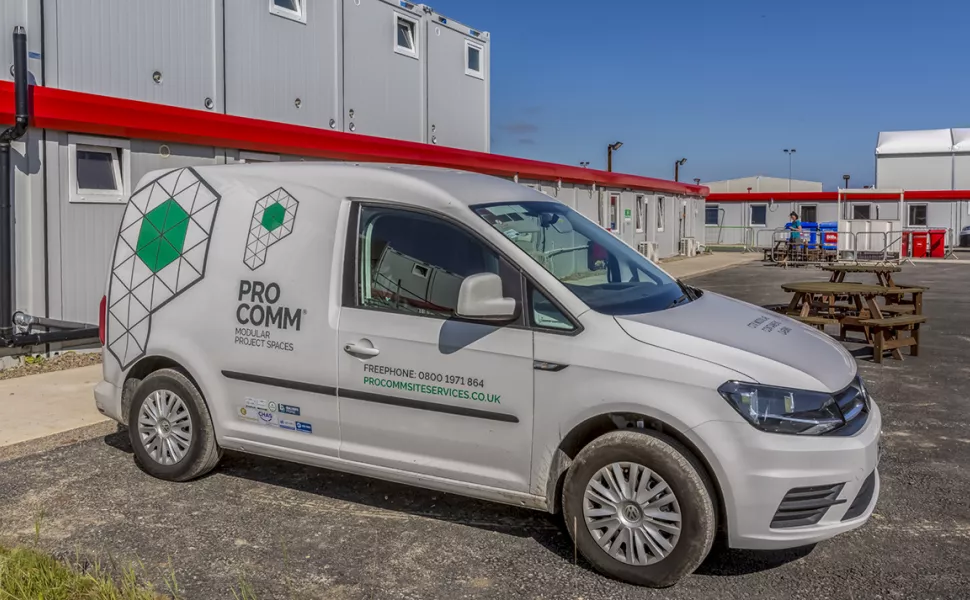 Modulaire Group completes UK acquisition hat-trick with Procomm
The Elliott Group parent company, Modulaire Group, has just completed a hat-trick of acquisitions in the UK in just over six months.
The leading modular space leasing business in Europe and Asia Pacific, is pleased to announce the completion of the acquisition of Procomm Site Services Ltd.
Procomm is a leading provider of portable modular accommodation in the UK with a broad range of end markets including general construction, public sector and petro-chemical. With four strategically placed depots across the country, its c. 7,500 strong fleet is highly compatible with the Modulaire Group's existing UK businesses. Procomm has 125 employees and an annual 2020 revenue of c.£19m.
The expert management team, with over 100 years of collective industry experience and strong track record, will remain with Procomm, which will operate alongside Elliott, Carter and Advanté, Modulaire Group's other specialist businesses in the UK.
Procomm marks Modulaire Group's tenth acquisition worldwide since the beginning of 2020. A targeted acquisition strategy remains one of Modulaire Group's four strategic objectives, alongside an efficient cost base, a focus on optimising sales and granular management of branch level performance, and effective capital investment.
John Campbell, Modulaire UK Group Managing Director, commented
'This is fantastic news. Procomm is a great addition on many levels, which will further support our strategy and our growth. The UK Group continues to go from strength to strength.'
Mark Higson, Modulaire Group's Chief Executive Officer, added:
"I am delighted to welcome Procomm into the Modulaire Group and look forward to working with their highly experienced management team. Procomm's well-invested and maintained fleet, alongside its diversified portfolio of attractive end-markets will further strengthen Modulaire Group's position in the UK."
Bernie Cranny, Managing Director of Procomm, said:
"We're really excited to join Modulaire Group and become part of the leading modular space provider in Europe. We're proud of the growth we have achieved to date and look forward to embarking on the next stage of our journey."