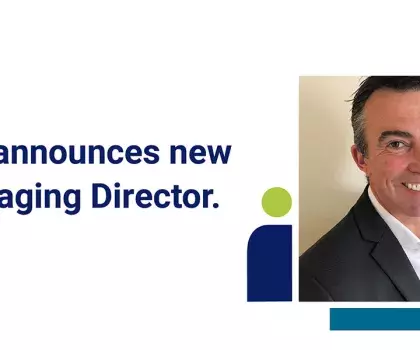 Algeco announces new UK Managing Director
Algeco, Europe's leading modular accommodation provider, formerly best known as Elliott in the UK, has announcement the appointment of Trace Norton as interim UK Managing Director.
Trace takes over from John Campbell, who led significant improvements across all areas of the company and oversaw a renewed period of growth. We wish John success and happiness in his next career move.
Trace was previously UK Deputy Managing Director, having joined Algeco as UK Strategic Sales and Marketing Director in 2020. He previously worked in many parts of the world in a variety of industry sectors and a number of senior leadership roles. He has most recently been responsible for identifying and overseeing the development of our strategy at Algeco for areas such as product fleet, depot network and product development, in his role as Deputy Managing Director.
Trace leads the business at an exciting time, as we seek to maximise the market opportunities available, redevelop the organisation's culture and grow the Algeco brand in the UK.
He will be building on our recent growth with a strategy based on safe working environments, continuous product and service development, relentless execution and ESG focus. Underpinning this, Trace and the wider team at Algeco are nurturing a culture and mind-set of total focus on our customers. This will remain the principal driver for our business decisions. We will also be more focused on those activities that drive the business forward while at the same time spending less time on those that, while positive, are less impactful.
Algeco, which has UK headquarters in Peterborough, employs over 1,200 people and has a turnover of c£200m. It is a leader in temporary accommodation, with one of the largest rental fleets in the UK, and offers bespoke permanent offsite building solutions for a variety of sectors, including education, health, living accommodation and roadside retail.
Moving forward, Algeco has a very positive outlook as a combined UK business, under Trace's leadership. We're looking forward to it!