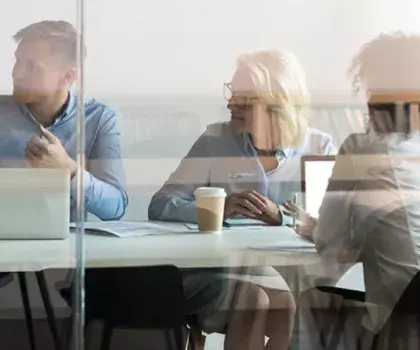 Who We Are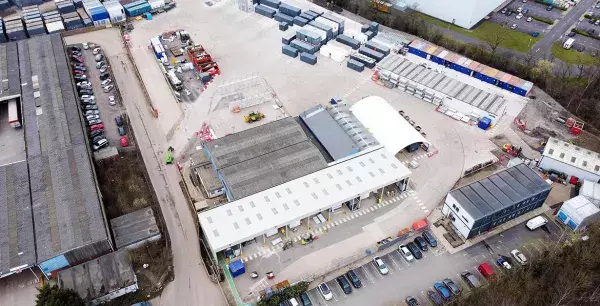 The market-leading temporary building solutions provider in the UK
Algeco has the largest workspace fleet in the UK, operating from 23 strategically located hubs across the country. With 60 years of experience providing hire solutions behind us, our key account teams and sector experts support customers with a huge range of needs, using experience and expert product knowledge to tailor the perfect solution for any project.
From our origins as a mobile classroom provider, we've grown to be the UK market leader in everything from portable buildings for construction sites to temporary educational and healthcare accommodation. 
Our heritage
Now combined with Carter & Procomm under the Algeco brand, we're focused on providing a better integrated and structured organisation with a commitment to service excellence. 
Algeco is part of the global Modulaire Group and is backed by the investment funds managed by the $600 billion Brookfield Business Partners L.P. Since 2022, the UK branch of Algeco has been the collective name for Elliott Group, Carter Accommodation Ltd and Procomm Site Services Ltd. Please get in touch to learn more about the Algeco brand.
Together, we build sustainable futures
Why hire from Algeco?
With the largest choice of portable buildings and temporary modular buildings in the UK, you can be sure you'll get the ideal solution for your needs. All backed up by more than half a century of experience. So you can be certain you've made the right choice.
20,000+ deliveries last year
Under our previous names, Elliott and Carter and Procomm, we have almost 60 years' experience of providing temporary building hire solutions
40,000+ workspace fleet
We have the largest workspace fleet in the UK. This enables us to work quickly and adapt to changing circumstances, budgets and expectations while delivering the same high-quality service no matter what happens.
1,000+ Hire team members
Our fleet operates from 20 regional hubs and serviced by expert commercial and operations teams.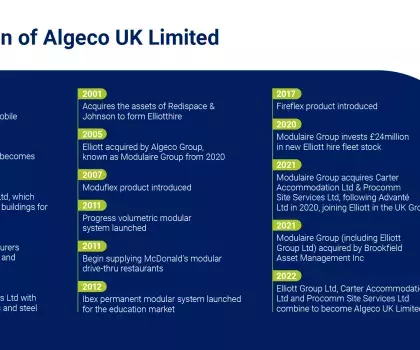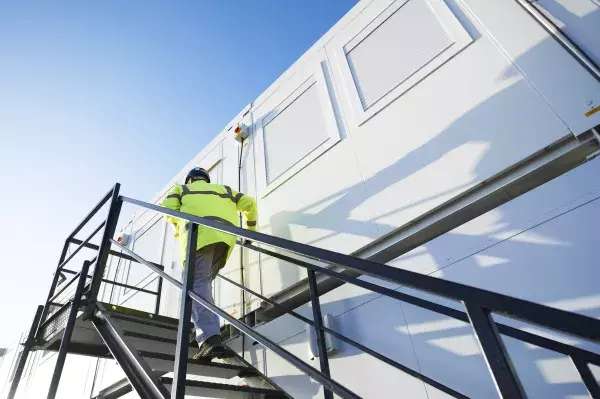 Our Services
Take a look at all the ways Algeco could help you take care of all your accommodation needs below. Alternatively, please get in touch if you require any assistance with your modular building project management.