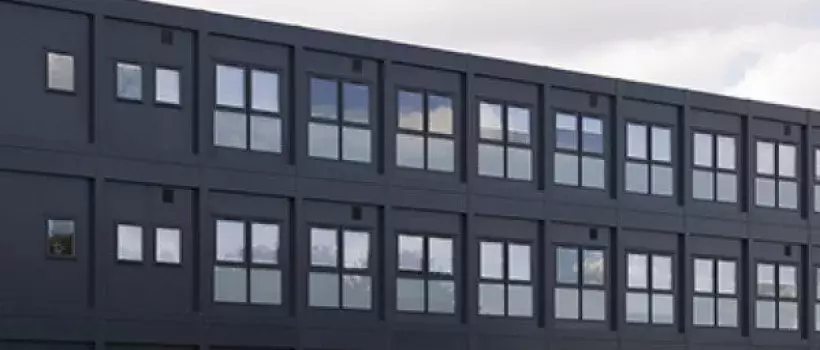 What is Modular Building?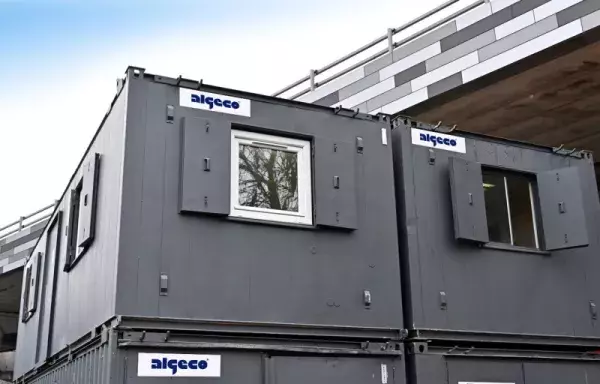 A better way of building
Modular building is sometimes used as a blanket term for a range of different types of non-traditional construction. In fact, 'modular buildings' - more commonly known as 'volumetric modular buildings' - are category in their own right. Here's a quick look at a range of non-traditional construction methods: Portable buildings or cabins, Volumetric modular buildings, Offsite construction (also known as 'modern methods of construction).
Portable buildings or cabins
Smaller and simpler than modular buildings, single-piece cabins are widely used for temporary space needs, particularly as site accommodation for construction companies. Portable cabins can be stacked and linked to form larger complexes, which is useful where space is tight.   
Volumetric modular buildings
It's a bit like creating buildings using a giant lego set. Whole 'modules' are manufactured in a factory, then transported to site individually. A crane is used to put them into position. Then, they're then linked to form complete buildings. Modules are most frequently made from steel for strength and durability and are sometimes supplied in 'flat-pack' form to be erected on-site. The level of internal finish varies according to specification, from basic shells to fully fitted-out offices, nurseries, restaurants and living accommodation. Volumetric modular buildings are often low-rise - up to four storeys high - with virtually unlimited floor areas possible. 
Hire or buy volumetric modular buildings
Hire buildings are usually simpler and less customisable, like our Moduflex and Fireflex hire options. For buyers, a vast range of external customisation options are available.  These include cladding, render and brick wall treatments, window and glazed 'curtain walling' window options, plus 'traditional' gable, mono and mansard pitched roofs, as well as the default flat roofs that are standard on volumetric modular buildings.  
Offsite construction (aka 'modern methods of construction')
Offsite Construction basically means that building components are made at a different location to where they'll be sited. This is sometimes known as 'design and build' because it usually involves a complete process – from planning, design and production to installation. 'Post and panel' and 'timber frame' systems are examples of Offsite Construction, which can also utilise volumetric modular buildings. 'Offsite Construction' – also sometimes called 'Modern Methods of Construction' or 'System Build' – is normally used for permanent buildings and draws on traditional building methods. Algeco is a leading Offsite Construction manufacturer.      
Want to learn more about our modular building services? Get in touch.
Browse our resources
From case studies and frequently asked questions to downloadable information and brochures, we're to help you to give any information you need about our products and services. If you can't find the answer here, get in touch.