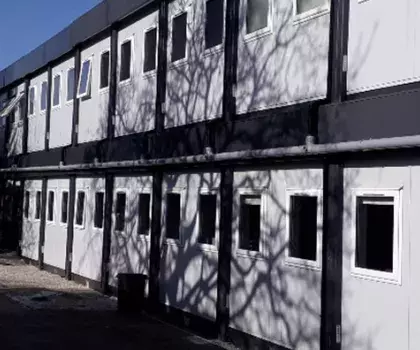 Used Modular Buildings
Two-Storey Classroom Building
Two-storey building comprising of:
Ground Floor:
Entrance to Lobby & Stairwell
2 No. store room, WC's (std, disabled), 
2 No. DT classrooms c/w 1 No. DT prep room
1 No. office c/w kitchenette
1 No. art classroom c/w 2 No. art stores
First Floor:
Stairwell leading to lobby
WCs (std)
1 No. store room
1 No. ICT classrooms
5 No. classrooms (std).
The building has been designed in line with building regulation compliance.