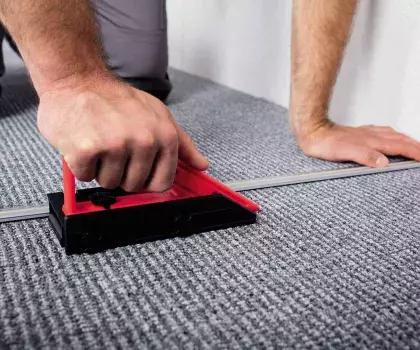 Carpet Tiles
Algeco has partnered with a social enterprise that is aiming to reduce flooring waste by reusing carpet tiles.
As well as selling reusable carpet tiles, the enterprise is providing a zero waste management service by redirecting old tiles – supplied by offices, banks, and other commercial premises - away from landfill. Tiles are graded for their condition from A to D before being sold to businesses, the public sector, community organisations or other markets. Some are also offered free to housing associations whose tenants are in need of flooring.
To process the carpet tiles, the social enterprise operates employability and training programmes that provide work experience relevant to a community's local workplace.